Newsletter Archives:

If you are interested in our previous newsletters, please click on the links and down load to your own computer - all files are in PDF Format. Dont have Adobe Acrobat Reader or can't open PDF's -
click here

and then click 'DOWNLOAD' button to install this FREE program.


Archived web pages from 2023
(click on the image to enlarge)


---
Archived web pages from 2022
(click on the image to enlarge)


---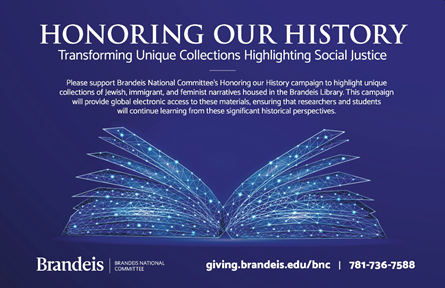 Honoring Our History




The Honoring Our History campaign strives to fulfill the principles of access, inclusivity and tolerance by digitizing social justice collections that are in the archives at the Brandeis Library. For the past few months we have highlighted many collections such as the Leo Frank letters and newspaper articles, The Helmut Hirsch Collection , The Spitzer Family Papers, The Jewish Feminism Collection and the University Photography Collection . They are stories about injustices to be told and shared worldwide.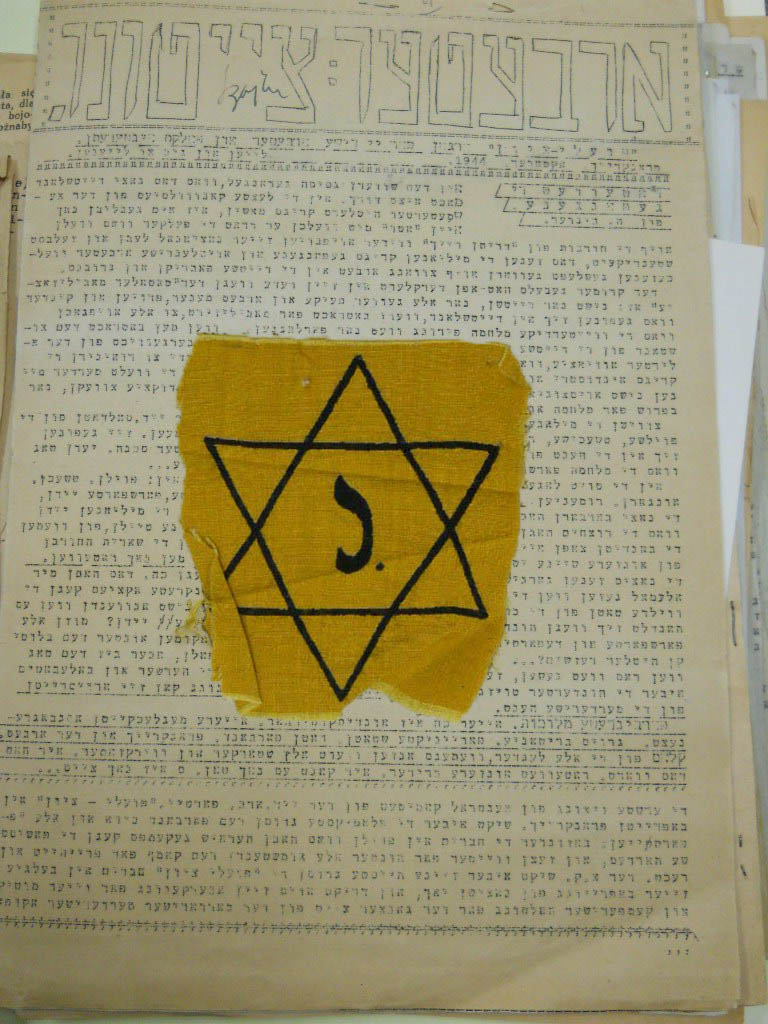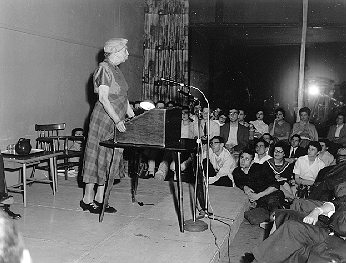 Jewish Resistance Collection.
This Collection contains a range of materials including underground publications, both printed and mimeographed, by German Communist and French Jewish resisters to the Nazi regime before and during WWII: International post-war reports (governmental and non-governmental ) documenting the persecution and extermination of Jews and the course of several Nuremberg trials: Nazi paraphernalia, and contemporary post-war magazine and newspaper articles on Jewish resistance during the Holocaust.

In many homes there are boxes and albums inherited by family members that are fading and deteriorating with the passage of time. So many faces and past celebrations that can no longer be identified. What are the forgotten stories that surround these photos? A family history lost forever.

Please support Honoring Our History!
For more information please contact
Campaign Chairs Carol Kern, cak8219@gmail.com
and/or Judy Levine, judithlevine43@yahoo.com

---
---
Archived web pages from 2021
(click on the image to enlarge)


---
Archived web pages from 2020
(click on the image to enlarge)


---
Archived web pages from 2019
(click on the image to enlarge)



---
2017-2018
Pages from 2018 web - Archives and memories
Winter: December 2016 - January 2017
Spring: April 2017 - May 2017
2016
Winter - February 2016
Spring - May 2016
August - September 2016
2015
Winter - February 2015
May - June2015
August - September 2015
Winter - December 2015
2014
Winter - February 2014
Spring - May 2014
Summer - August 2014
Fall - November 2014
2013
Winter - February 2013
Spring - May 2013
Summer - August 2013
Fall - November 2013
2012
Winter - February 2012
Spring - May 2012
Summer - August 2012
Fall - November 2012
2011
Winter - February 2011
Spring - April 2011
Summer - August 2011
Fall - November 2011
2010
Winter - February 2010
Spring - May 2010
Fall - August 2010
Winter - December 2010
2009
Winter - February 2009
Spring - May 2009
Fall - October 2009
Winter - December 2009
2008
Summer - August 2008
Fall - November 2008
Any Questions - email Newsletter editor
Any problems with the web site - email Web master