WELCOME MEMBERS AND PROSPECTIVE MEMBERS:
To download Membership application, click here:

MEMBERSHIP APPLICATION/Enrollment Form (pdf. format)


Membership Vice President:

Time goes by so quickly when your are doing good and having fun. As we near the end of the Brandeis year, I cannot believe how fast it has gone.
We do so much good as our fees go to fund research into neurodegenerative diseases. And we have so much fun!
So much fun in our groups as we go to exciting places, discuss our world and our past and learn...and usually eat.
So much fun as we attend our semi annual major events and our smaller special events.
And so much fun as we make new friends while spending time with old friends. It does not get any better than Brandeis Conejo Valley.

Don't forget to renew your membership. And if you are not sure, call or email me and we can see what we need to do to keep you happy. Looking forward to seeing you throughout the year.

If you have any friends or family interested in learning more about our chapter, please have them contact me.

Membership V.P: Elaine Leff elainel@socal.rr.com
---
---
70 years of philanthropy in support of Brandeis libraries, scholarships and science.

Be proud.
Join our community.

The Brandeis National Committee, in celebration of our 70th anniversary!

Benefits include:

Invitations to special book and author events
Access to Brandeis faculty-authored study guides
Visits from distinguished Brandeis professors
Pride in supporting a university where you can make a difference
---
Join our vibrant network today - CLICK HERE TO ENROLL!!!

Scroll down to OUR MONTHLY SPOTLIGHT STORY - Alvira Klain

Welcome Our Newest Members!
New members signed
from April 2019 to January 2020!

| | |
| --- | --- |
| Eileen Klein Marsha Gruen | Gloria Lintermans Mona Pastor |
| Darrell Bass Marianne Sfreddo | Marsha Spike Betty Fairbanks |
| Richard Leff Jackie Lacher | Temmy Nadler Bob Nadler |
| Linda Tepstein Larry Miller | Wendy Asarch Nancy Weedin |
| Iris Rudnick Sandra Cohen | Sandra Barles Lynn Arkin |
| Nancy Canter Janis Sterling | Pamela Friedman Sandra Michaels |
| Sandy Pereida Sue and Lew Wellerstein | Michele and Joel Zinn Jackie Friedman |
| Joni Goldwasser Paul Fisher | Lillian Burns Judith Stalk |
| Marsha Wizelman Pam Muler | Leon Muler Bernice Sedlik |
| Madelon Kranz Janice Schub | |

Alvira Klain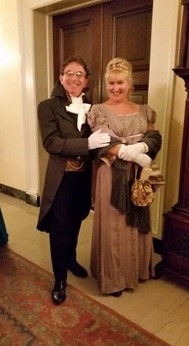 I feel really honored to be in our chapter's SPOTLIGHT. I joined this chapter in 2006, when it was barely 1 year old. I never heard about Brandeis before, but from my first visit to "Divas" -, an On The Town group, I felt like home. I was younger than most, and some didn't believe that a young person would stick with the organization - but here I am!

Our 1st president at that time Carrie Mataraza wanted a web site. That's how I, Alvira Klain, immigrant with poor English, become Brandeis Conejo valley newsletter editor and created our 1st web site in 2008, and I still do it. The more I learned about this organization and about our chapter, the more I felt proud to be part of it. I am proud of our chapter which has become so advanced in technology, in welcoming younger women and in creating a place for men as well.

I was born in Russia. In 1974, when I was just a little girl, my family immigrated to Israel, where I grew up: graduated school, college and served in Israeli army. I met my husband, Israel in elementary school and we got married after 1st Lebanon war in 1982. We both studied computers and when he was offered a job in Los Angeles - we couldn't pass this opportunity. We transition to a new life in a new country where we raised our children and now become grandparents.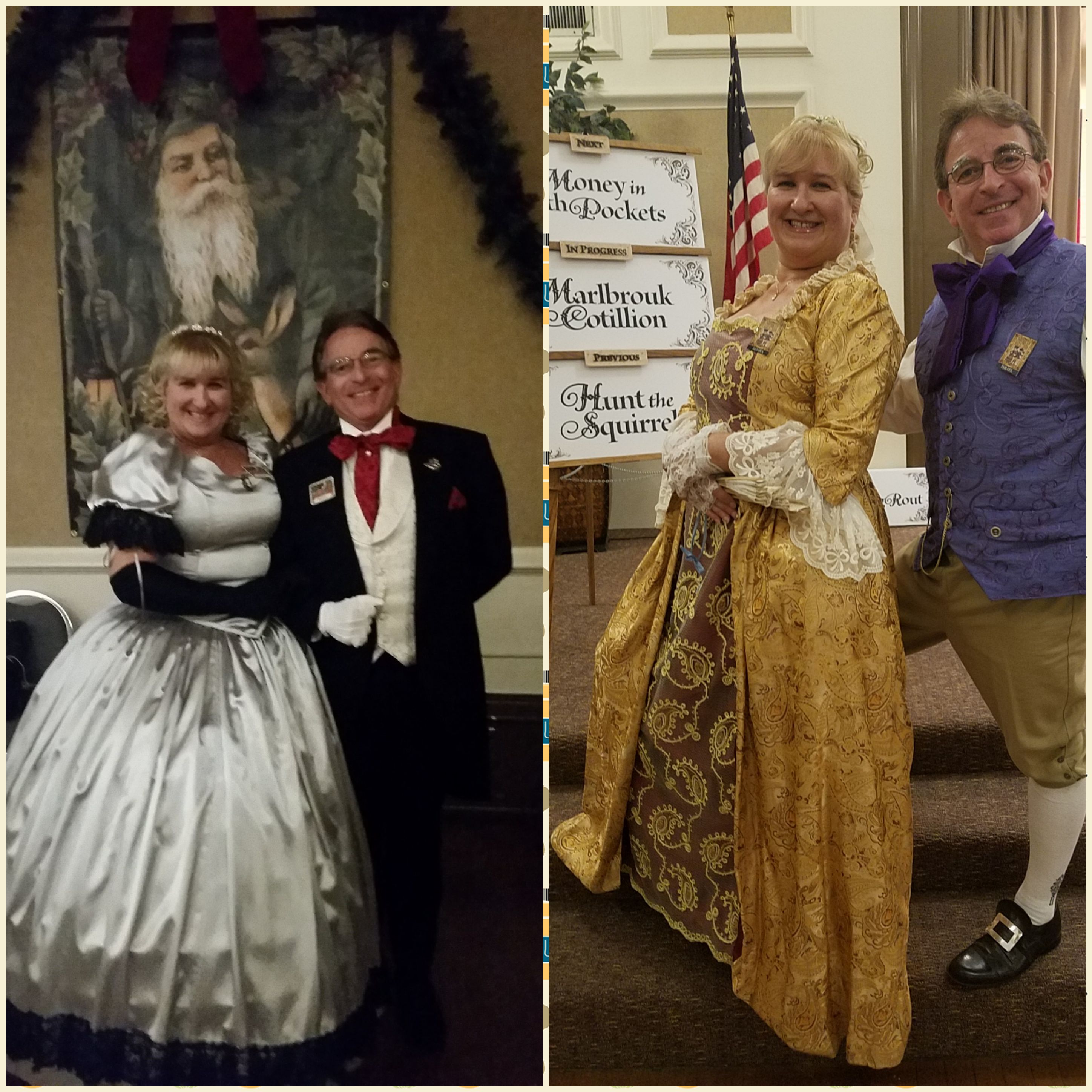 My husband also joined Brandeis Conejo and this becomes our mutual adventure together with another hobby we are passionate about: Historical Ball room dancing. But this is another story ...
~~~~~~~~~~~~~~~~~~~~~
About 10 years ago, when our youngest daughter was in UCLA, we stumbled on HISTORICAL DANCE CLUB.
We both love dancing and decided to check this out… This became our passion, hobby and new adventure: we learned dances from Colonial Era 1607-1776, Regency Era 1811-1820 and Victorian Era 1837 - 1901. We travel to England and dance at Jane Austen festival; we travel to Europe to dance in Russian, Prague and Budapest palaces. We spend week pretending to be English aristocrats, hiding from Napoleon army in Kings Lynn, dancing and visiting the Queen Winter caste of Sandringham.

We learn the etiquette of the dance, behavior and dress up. Most of our garments we have to make ourselves, because they need to be as accurate as possible and unfortunately, those garments no longer exist in Macy's ...

Thank you for stoping by and reading,

With Respect,
Alvira Klain


---