BNC Mission Statement:
Brandeis National Committee is dedicated to providing philanthropic support to Brandeis University, a distinguished liberal arts and research university founded by the American Jewish community. Its membership is connected to the university through fundraising and through activities that reflect the values on which the university was founded: academic excellence, social justice, nonsectarianism, and service to the community.
Ways to support your chapter - Brandeis Conejo Valley
Learn more about supporting Brandeis and check different giving oportunities you can do to support our chapter:
Your contribution supports Brandeis libraries, student scholarships and scientific funding to Brandeis laboratories.


---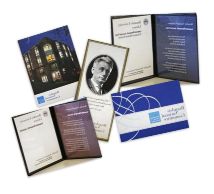 BOOK FUND HAS TRIBUTES FOR EVERY OCCASION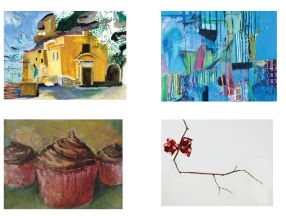 Brandeis Tributes are the perfect way to mark a special occasion or to simply remember someone. Your donations support a worthy cause since Book Fund money goes directly to the Brandeis Library to keep it up-to-date in all academic areas and continue all of its' services. Note: Your purchase of Book Fund Tributes is 100% tax deductible.
Send a Brandeis Tribute and spread warmth, kindness, caring, love, understanding and friendship.
We promise same day service as check is received.

TRIBUTES VP Renee Spero - rsnh16@gmail.com

Click here to download TRIBUTE FORM and mail your order with your check to the address on the form.



---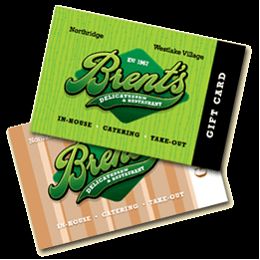 GET YOUR BRENT'S GIFT CARDS NOW

FOR EVERY GIFT CARD THAT YOU PURCHASE (EACH CARD IS $25),
YOU RECEIVE $25 WORTH OF FOOD AND
BRENT'S GIVES BRANDEIS CONEJO VALLEY A GENEROUS CONTRIBUTION
WE ALL EAT OUT OFTEN AND AT BRENT'S MORE OFTEN
SO GET YOUR MEAL, DONATION, AND TAX DEDUCTION HERE

Contact us to get your gift card now:

Jackie - jacjer@socal.rr.com (for the San Fernando Valley and Calabasas)
and Renee - rsnh16@gmail.com (for Westlake, Thousand Oaks and Agoura)
---
NEWS FLASH!!!

RALPH'S MARKETS AGREES TO DONATE MONEY
TO CONEJO VALLEY CHAPTER OF BRANDEIS NATIONAL COMMITTEE


| | |
| --- | --- |
| | Ralph's will contribute a percentage of what you spend to our chapter - its as easy as pie... so speaking of pies, if you want to buy a pie or any other groceries at Ralph's, Brandeis will benefit. |
Here's what you need to do:


Have your Ralph's card handy.

Register at www.ralphs.com

If you are a new online customer, click "No Account? Register" (top right hand corner).

Follow the easy step-by-step instructions to create an online account.

After you confirm your online account in your email inbox, return to www.ralphs.com

Click on "Sign In" and enter your email address and password.

Complete your information on this form, then ...

Scroll down to Community Rewards-ENROLL.

Type our NPO number - 82775 to complete the enrollment process.


Remember to always swipe your Ralphs REWARDS card or use the phone number that is linked to your card.
If you do not have a Ralphs REWARDS card, they are available at the Customer Service Desk at any Ralph's store. So STOP BY and support our Conejo Valley Chapter.

PLEASE NOTE: IF YOU REGISTERED LAST YEAR, YOU MUST RE-REGISTER AGAIN.
THANK YOU FOR YOUR SUPPORT.

If you have any questions or problems, please contact:
Honey Bencomo, Fundraising VP
(818) 991-1391 danhoney@aol.com

or Alvira at alvira@woman-only.com
(Send her an email and she will call you and walk you the process over the phone. )

Download Ralph's flyer here!


---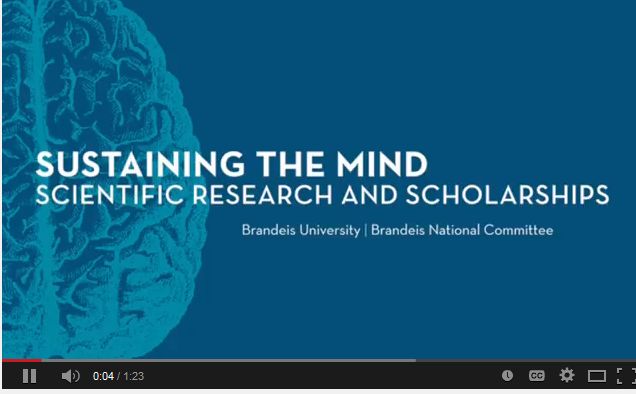 Dear BNC friends and colleagues,

We invite you to share THIS VIDEO with your BNC chapter, friends, community members and family. Brandeis' Neuroscience Department is among the nation's most respected, prolific, and lauded. Our scientists are publishing new research that has the potential to impact the way we live. Brandeis Conejo Valley continues to support Sustaining The Mind Fund. Call the National office at 781-736-7588 or make a gift online.

With sincere gratitude,

Madalyn Friedberg
President, Brandeis National Committee
---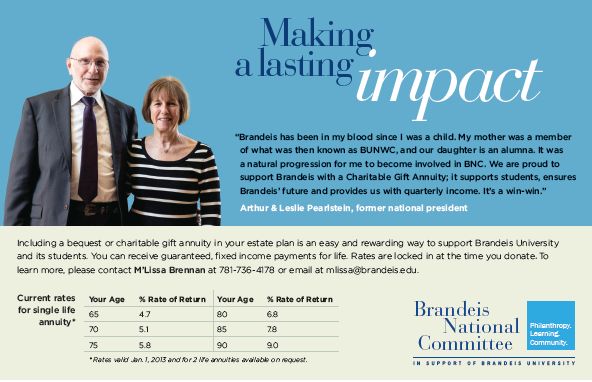 There are a variety of ways that alumni, parents, friends and members of the Brandeis National Committee can make a difference and ensure that Brandeis continues to offer a unique educational experience to students. Support can change the trajectory of a student's life while helping to advance the University's research enterprise.
Planned gifts, such as gifts by will and gifts that pay you income, can provide benefits to family now and for the future. These gifts will also live on, benefiting Brandeis University for many generations to come. (Click here to learn more...)



---
Dear BNC Members,

In our enthusiasm to announce our new scholarship campaign, we sent out an email informing you that BNC would be championing one of the highest priorities for Brandeis University. We had called it the Catalyst Fund: In Support of Student Scholarships to go along with the University's campaign, but the more we thought about this name for our new campaign, we realized that we wanted to keep better track of our BNC scholarship gifts and make it clear that this was the BNC scholarship campaign.

So simply put, our new initiative is called the BNC Scholarship Campaign. Our goal over the next two years is to raise $1 million dollars for the campaign to provide scholarships to ensure that the best and brightest students are able to enroll at Brandeis. We appreciate your support.

Madalyn Friedberg
President, Brandeis National Comittee

---

ANY Questions - email: Web Master