BNC Mission Statement:
Brandeis National Committee is dedicated to providing philanthropic support to Brandeis University, a distinguished liberal arts and research university founded by the American Jewish community. Its membership is connected to the university through fundraising and through activities that reflect the values on which the university was founded: academic excellence, social justice, nonsectarianism, and service to the community.
Ways to support your chapter - Brandeis Conejo Valley
Learn more about supporting Brandeis and check different giving oportunities you can do to support our chapter:
Your contribution supports Brandeis libraries, student scholarships and scientific funding to Brandeis laboratories.


---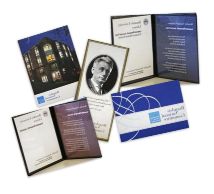 BOOK FUND HAS TRIBUTES FOR EVERY OCCASION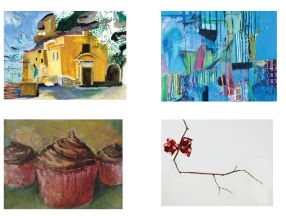 Brandeis Conejo Valley Chapter has Greeting and all Occasion Cards, also known as Tribute cards.

Brandeis Tributes are the perfect way to mark a special occasion or to simply remember someone. Your donations support a worthy cause since Book Fund money goes directly to the Brandeis Library to keep it up-to-date in all academic areas and continue all of its' services.

You can have our Tribute person send a card, or you can purchase a pack of cards and send on your own as needed. If you want our Tribute VP to send a card, click here for the order form. If you want to order some cards for your use, contact our Tribute VP by clicking here

Note: Your purchase of Book Fund Tributes is 100% tax deductible.
Send a Brandeis Tribute and spread warmth, kindness, caring, love, understanding and friendship.
We promise same day service as check is received.

TRIBUTES VP Barbara Peifer - barbsgr88@aol.com

Click here to download TRIBUTE FORM and mail your order with your check to the address on the form.



---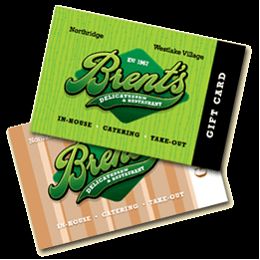 GET YOUR BRENT'S GIFT CARDS NOW

FOR EVERY GIFT CARD THAT YOU PURCHASE (EACH CARD IS $25),
YOU RECEIVE $25 WORTH OF FOOD AND
BRENT'S GIVES BRANDEIS CONEJO VALLEY A GENEROUS CONTRIBUTION
WE ALL EAT OUT OFTEN AND AT BRENT'S MORE OFTEN
SO GET YOUR MEAL, DONATION, AND TAX DEDUCTION HERE

Contact us to get your gift card now:

Carol Smith - carolovestan@gmail.com
---
---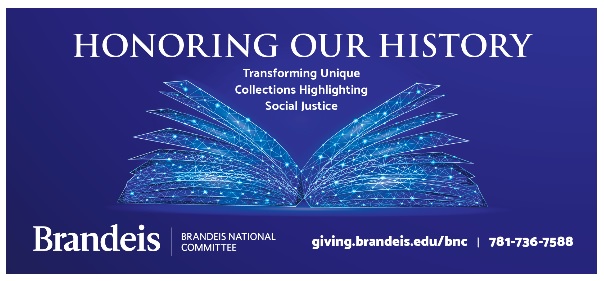 Honoring our History: Transforming Unique Collections Highlighting Social Justice

The Brandeis National Committee has existed to support Brandeis University in fulfilling its founding principles of access, inclusivity, and tolerance since 1948. In conjunction with President Ron Liebowitz's Framework for Our Future, the Honoring our History campaign will strive to fulfill the founding principles of access, inclusivity and tolerance by supporting digitization of the Brandeis Library's unique collections highlighting social justice.
These special collections, including the Leo Frank Trial Collection, the Helmut Hirsch Collection, the Jewish Feminism Collection, and the University Photography Collection, provide insight into the narratives of 20th century men and women living in a time of overt antisemitism, racism, and institutionalized sexism. These issues are problems that we still struggle to address today. The importance of providing global access to these narratives that highlight the fight for inclusivity and tolerance cannot be understated.
The digitization of the Brandeis Library's unique collections is not as simple as making them available online. This campaign will support the entire process of digitization, which includes ensuring the discoverability of these narratives outside of the Brandeis community and enabling forms of digital scholarship that can be used in schools and in research internationally. These unique collections, much like the narratives found within them, deserve to not only exist, but to be remembered, shared, and appreciated.

Despite the commuted sentence, Slaton's decision instigated a mob that was composed of prominent individuals, including a former state governor, to kidnap Frank from prison and lynch him on August 17, 1915. The events surrounding the Leo Frank case were instrumental in the founding of the Anti-Defamation League as well as spurring the rebirth of the Ku Klux Klan.

The Leo Frank Collection at Brandeis includes letters written by Leo Frank, the majority of them from prison, as well as correspondence to and from his wife Lucille (who was a BNC member), and correspondence to and from Governor Slaton, Frank's lawyers, and others. This collection is widely used by researchers around the world including theater groups preparing for performances of the musical Parade, students researching antisemitism in America. documentary filmmakers, and many others.

The importance of the Honoring Our History campaign is not only to protect narratives like Leo Frank's, but to share these narratives with the world so that they can continue to be learned from as we continue to combat overt antisemitism, racism, and discrimination.

If you would like to support the digitization of the Leo Frank Collection through a donation to the Brandeis National Committee's Honoring Our History campaign, please click this link.

More information on our campaign and the collections can be found on the Honoring Our History website.


Madalyn Friedberg BNC National President
Merle Carrus P'12 Honoring Our History Chair
---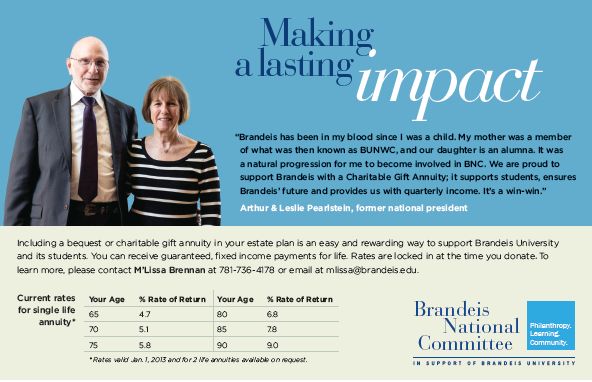 There are a variety of ways that alumni, parents, friends and members of the Brandeis National Committee can make a difference and ensure that Brandeis continues to offer a unique educational experience to students. Support can change the trajectory of a student's life while helping to advance the University's research enterprise.

Planned gifts, such as gifts by will and gifts that pay you income, can provide benefits to family now and for the future. These gifts will also live on, benefiting Brandeis University for many generations to come.

(Click here to learn more...)



---

ANY Questions - email: Web Master