---
Brandeis Conejo Valley
Calendar of events:


05/06/2021
05/06/2021
05/16/2021
06/03/2021
07/01/2021
07/20/2021

Virtual Board Meeting
National Webinar
Shavuot
Virtual Board Meeting
Virtual Board Meeting
National Webinar

---

News Update:
---
*If ZOOM technology has been challenging for you, overcoming your issues with Zoom can open up a whole new world. Our webmaster extraordinaire and zoom expert, Alvira Klain, is offering ZOOM COACHING. Contact Alvira at 818-884-8569 or click on the email to send direct email request: etty10@hotmail.com


---
UPCOMING VIRTUAL PROGRAMS!
All are invited to participate in these virtual programs via Zoom! After registering, you will receive a confirmation email containing instructions on joining the event.

Thursday, May 6 - 4:00 p.m. ET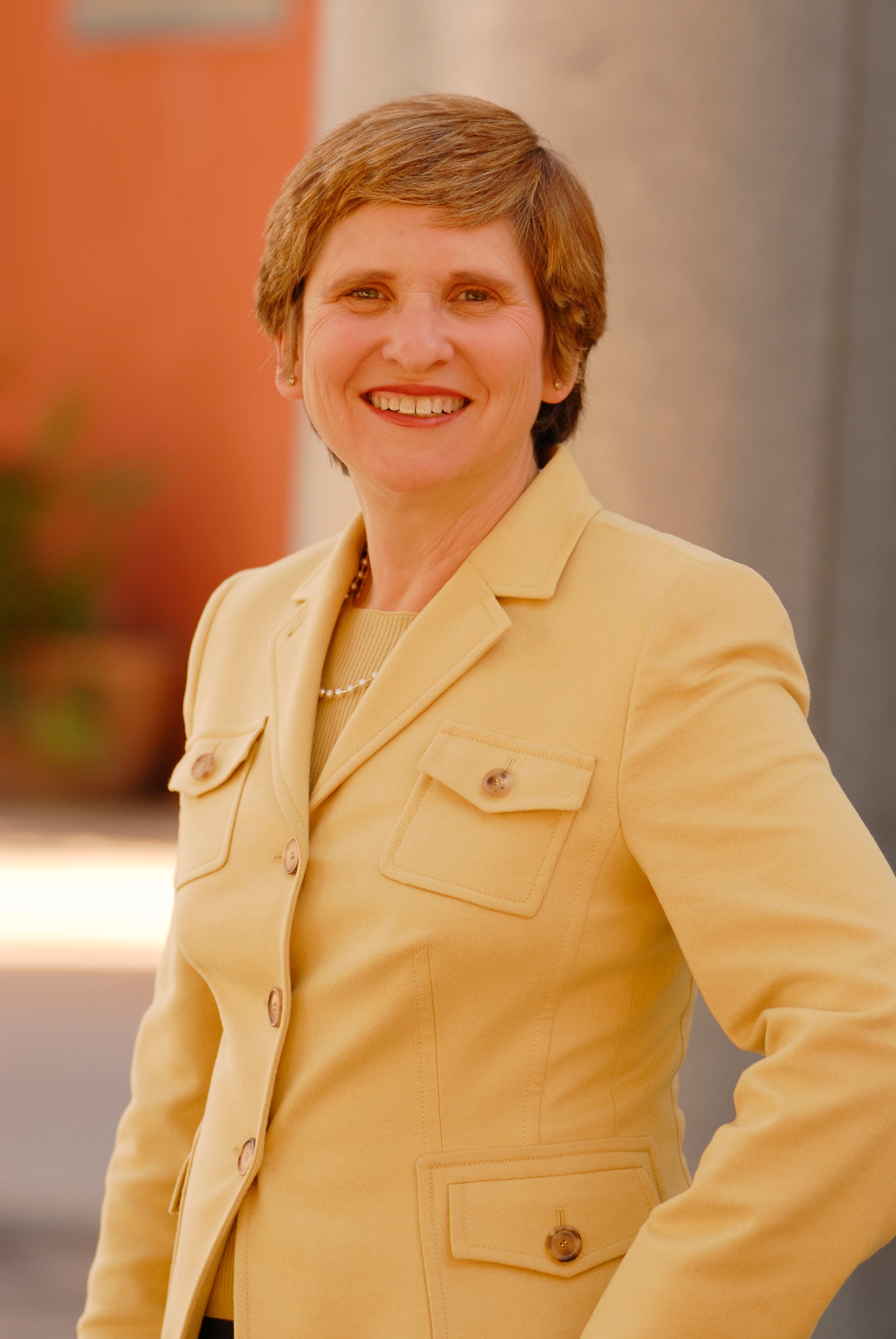 Helping Those Who Need Our Help the Most: The Work of Our Innocence Project

Join the Conejo Valley Chapter of the Brandeis National Committee as they host Laurie Levenson, Professor of Law and co-founder of the Project for the Innocent at Loyola Law School, for a discussion of the Project for the Innocent's dedication to the exoneration of the wrongfully convicted.

Since the inception of the Project for the Innocent, Loyola Law students have received hundreds of letters from inmates across the nation, screened cases, researched legal issues, interviewed witnesses and met with inmates.

Ticket Price: $18

The ticket price is a charitable contribution to BNC's Honoring Our History campaign.

TO REGISTER - CLICK HERE!



---
in honor of Shirley Jaffee

Shirley Jaffee with daugthers:
Anne Altman and Judy Solish
In memory of Brandeis Conejo Valley's founding member,
Shirley Jaffee, who passed away recently Brandeis have received $1,555 in donations in her memory.

Family of Shirley asked to commit these funds to the old Sustaining the Mind fund.

Books N Branch 2019
---
SOCIAL JUSTICE EVENT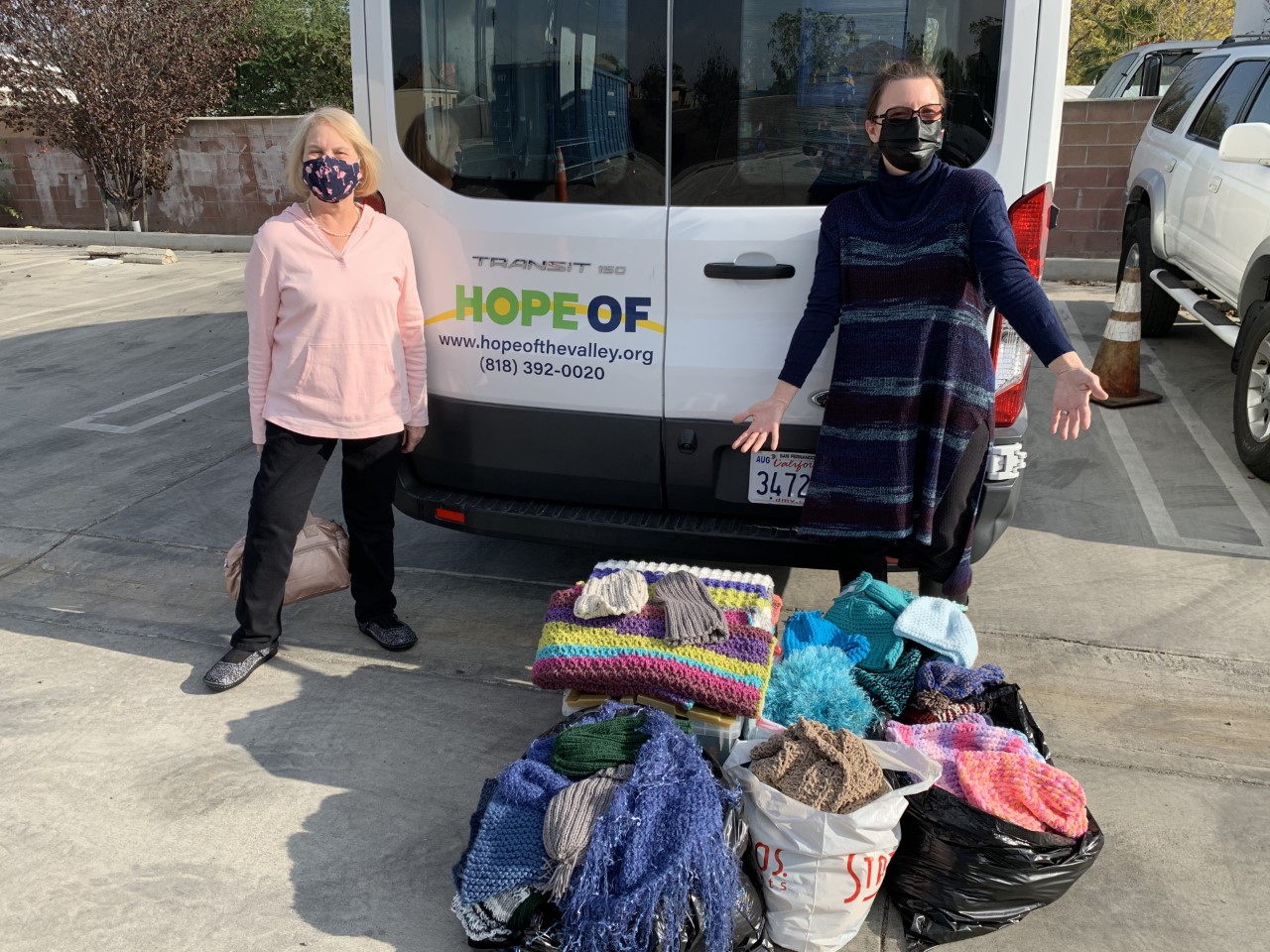 We were asking our Brandeis members to knit, crochet or loom hats & scarves to be donated to HOPE OF THE VALLEY HOMELESS PROJECT. Hope of the Valley provides multiple homeless shelters throughout the San Fernando Valley & Santa Clarita, including one for young adults aging out of foster care.

This is a photo of our members' donations of knitted hats & scarves. Hope of the Valley Homeless Shelter was only too pleased to receive our efforts.



The shelter expressed a need for men's/women's socks/underwear. Instead of our toy drive this year. Our community came together! Here is Look at the "mountain" of undies and socks that were collected for Hope of the Valley, and a photo of Penny, delivering the items to them.
They were thrilled to receive it all.





If you want to help, kindly contact (click on the email link to email directly)

Penny Greenblatt: penny935@aol.com or Janet Brasler: jbrazlips@gmail.com

Thank you for your support as we assist others in need.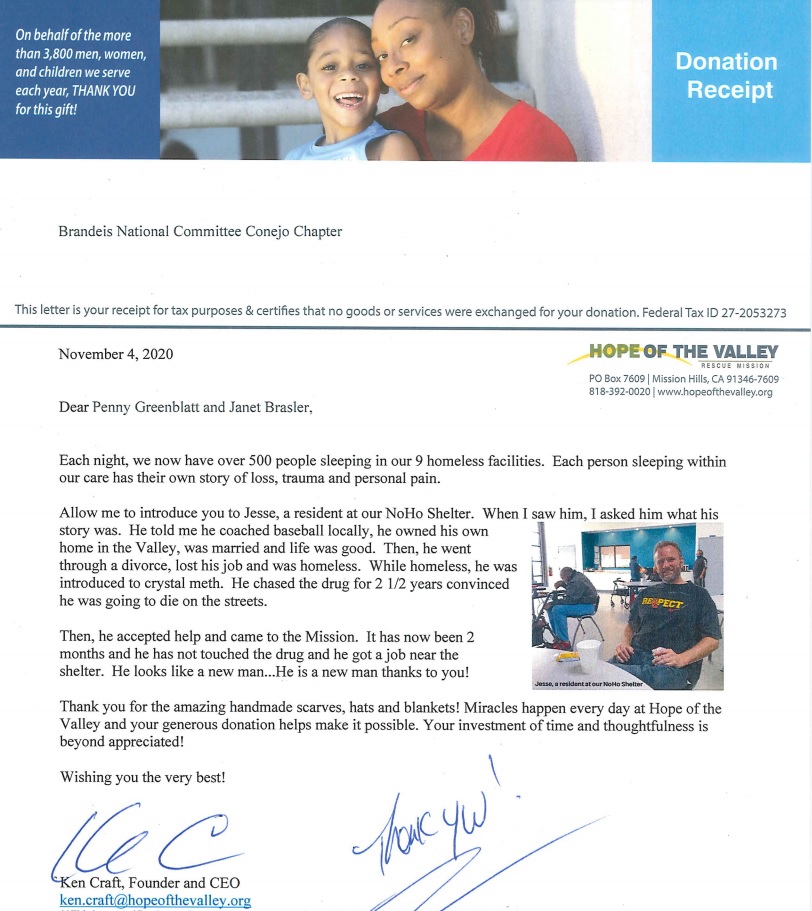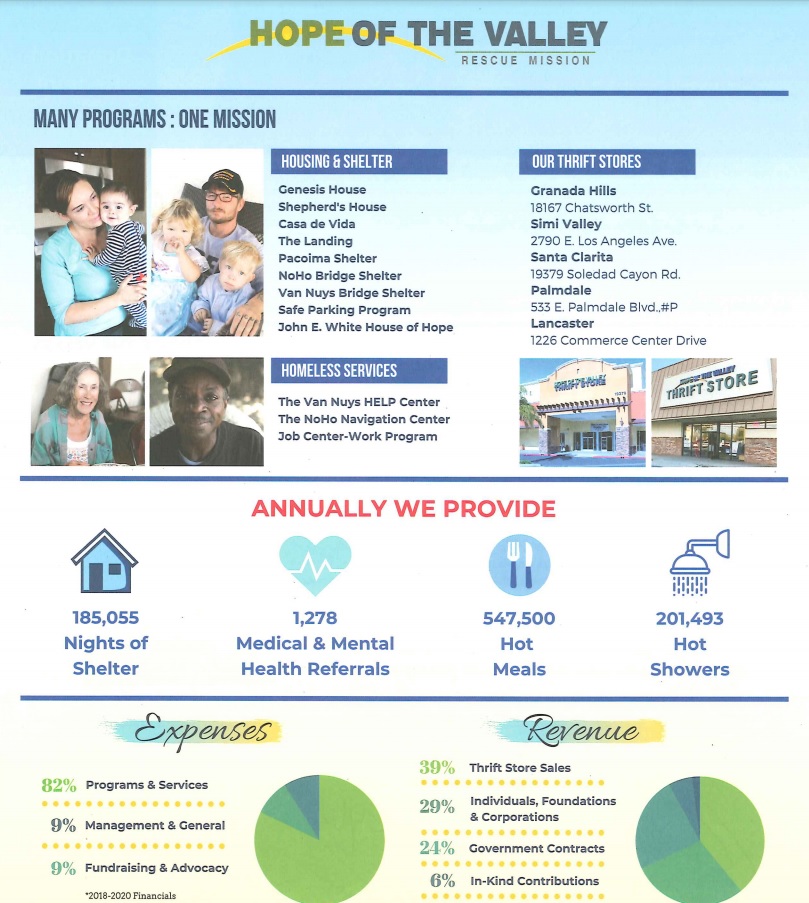 ---
THE RABBI PROJECT
HAS BEEN ZOOMED AS A NATIONAL BNC WEBINAR
on TUESDAY, JUNE 16TH
Subject: "IMPORTANT ISSUES, VALUES AND BELIEFS CONFRONTING THE JEWISH COMMUNITY TODAY."

Moderated by Justin Regan - journalist, former public radio host/reporter, and podcaster of The American Rabbi Project. Joined by our panelists:

Rabbi Lisa Bock - Instructor, Officiant,Religious Leader of the Jewish community of Ojai
Rabbi Michele Paskow - Spiritual Leader of Congregation B'nai Emet, Simi Valley
Rabbi Ari Averbach - Spiritual Leader of Temple Etz Chaim,Thousand Oaks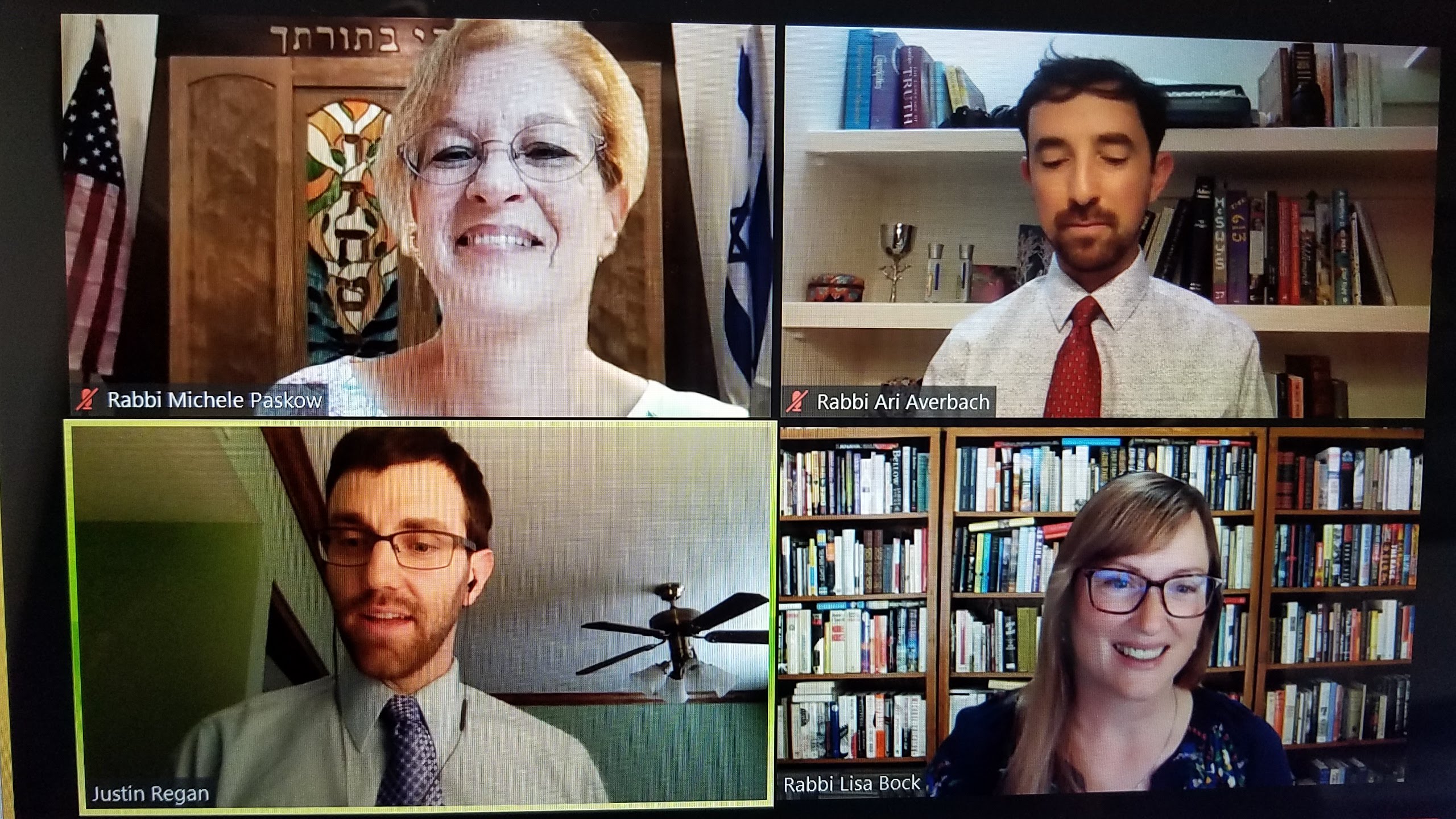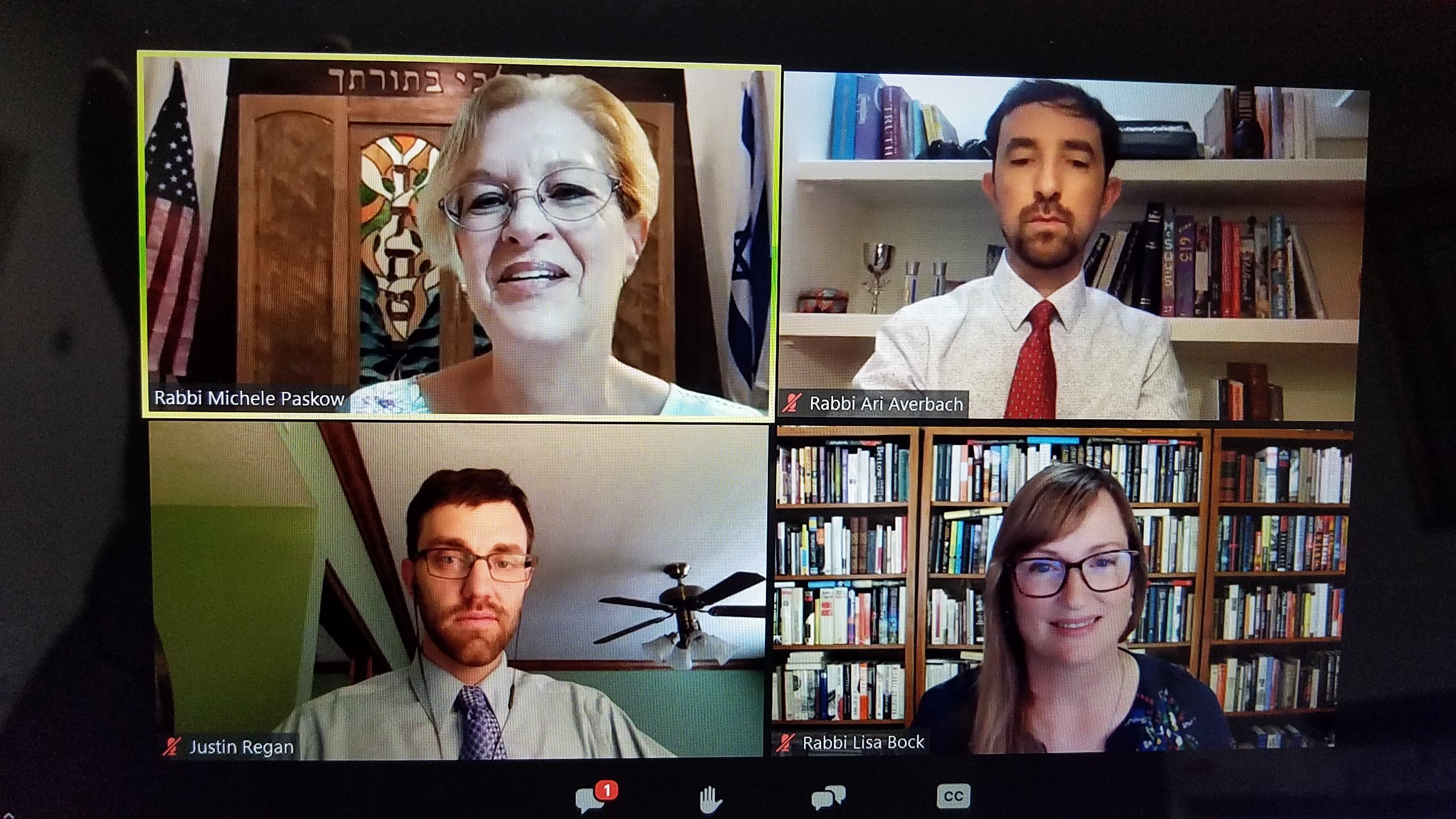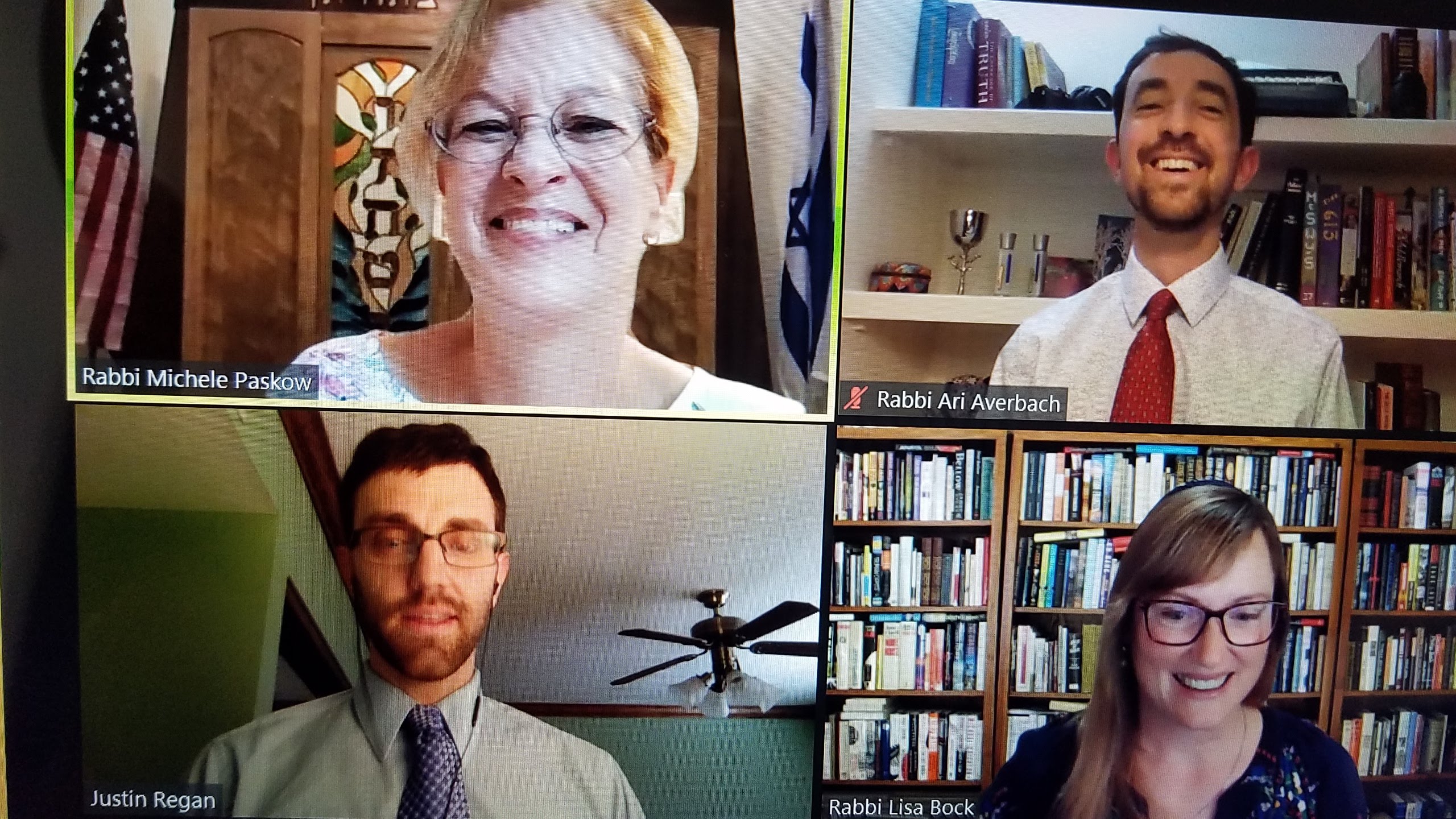 To see the whole webinar:
CLICK HERE!
https://youtu.be/z56HkfymBdU
---
Our 1st Virtual Board Meeting - May 7th, 2020!

It was great to see everyone and discuss our chapter future!
As we settle into our 'new normal', it is even more important than ever to take advantage of all our Brandeis Chapter and stay connected any way we can!
Mental stimulation, camaraderie, compassion, continuity, now all in a virtual setting.

Check for more updates on Study Group page!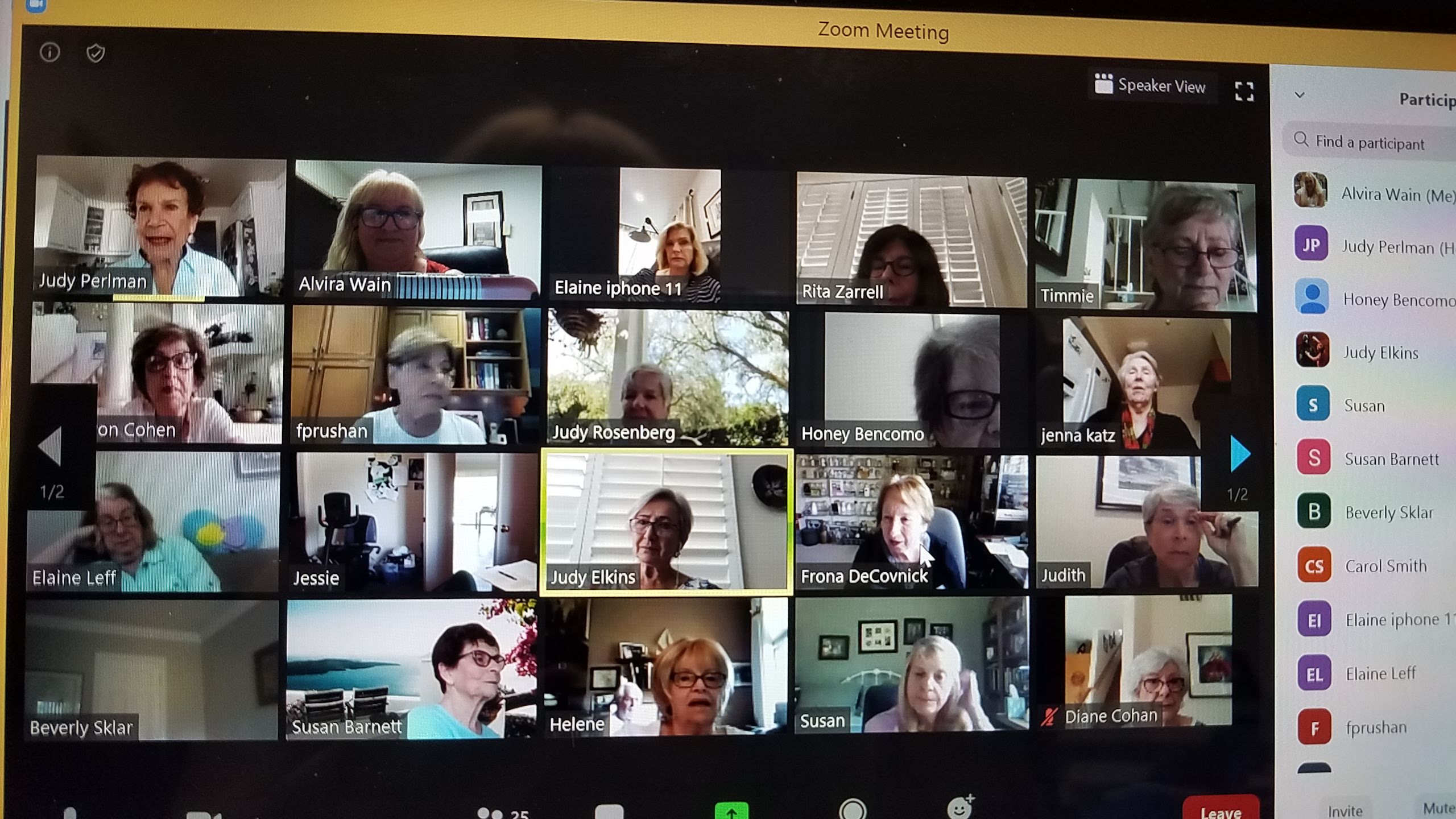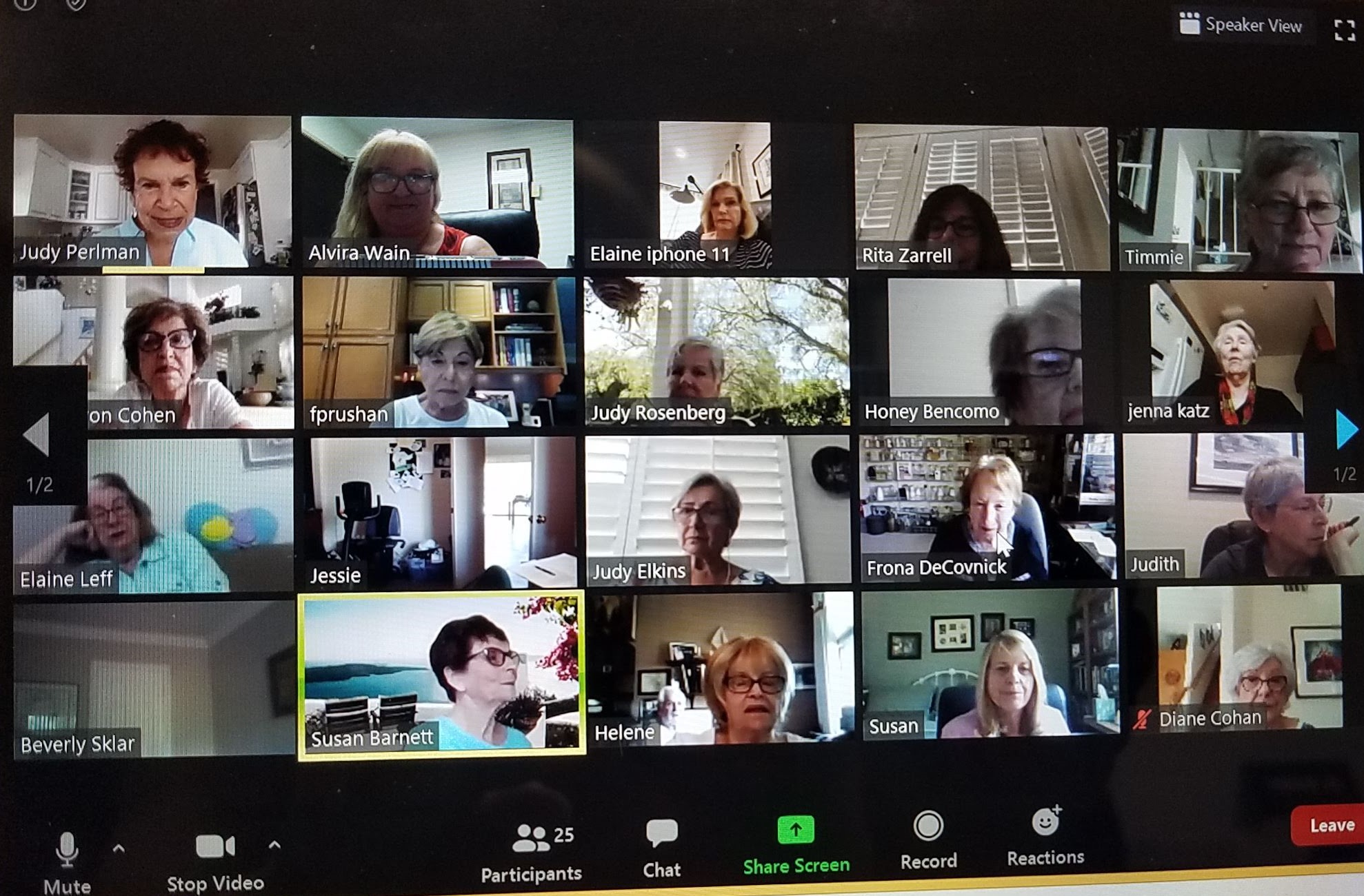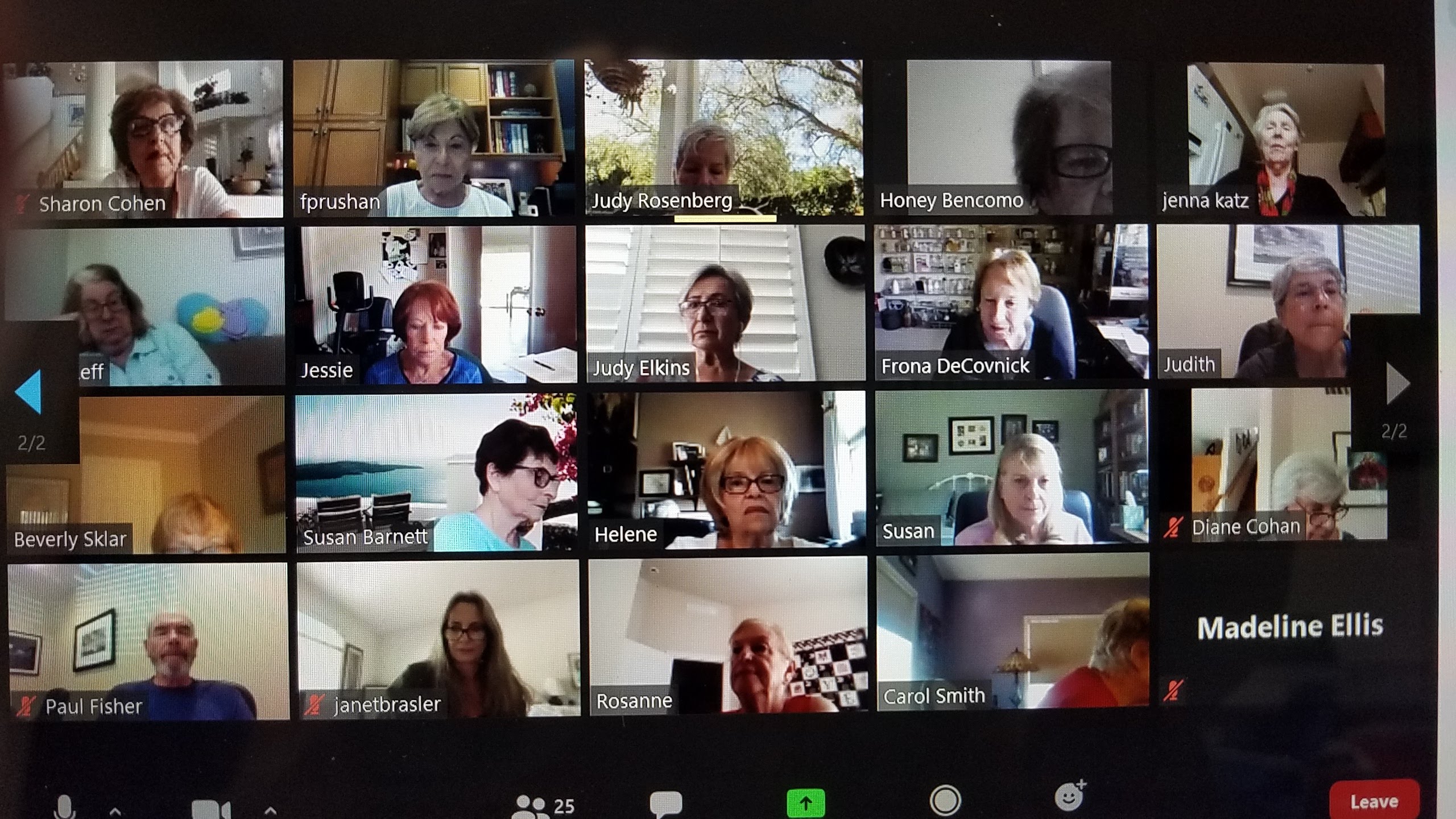 ---
---
---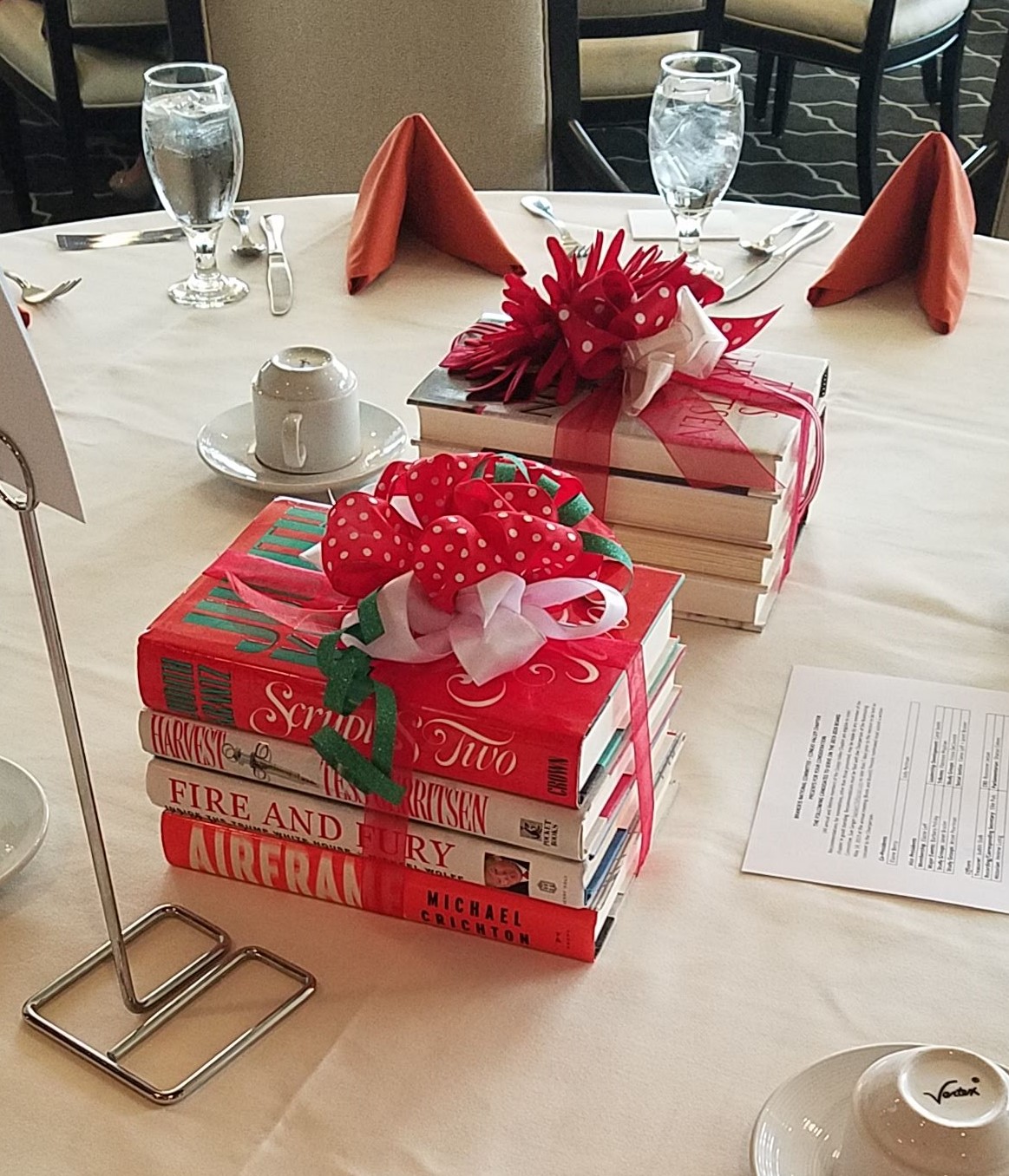 BOOKS 'N BRUNCH 2019

2019 annual BOOKS 'N BRUNCH was held in NORTH RANCH COUNTRY CLUB on May 14th, 2019 featuring LISA SEE with her newest book, "Island of Sea Women". Lisa talked about female divers in the Korean Province of Jeju Island and her trip to meet with those amazing women that become her inspiration for the book. First-Time Author, William Grubman presented his book "The Storm over Paris" and gave us a glimpse into his very private life, his love for art and how he decided to write a book...
(click on the pictures to expand)



| | |
| --- | --- |
| Brandeis Conejo Valley awards | Together since 2006: Honey, Beverly, Shirley, Sharon and Alvira |
---
---