---
Brandeis Conejo Valley Calendar of events:


10/31/2017
11/02/2017
11/07/2017
11/23/2017
12/05/2017
12/07/2017
12/11/2017

FALL LUNCHEON
BOARD MEETING
ELECTION DAY
Thanksgiving
Raffia Shopping Day
BOARD MEETING
HOLIDAY PARTY


CLICK HERE TO
DOWNLOAD or PRINT
FULL CALENDAR


---

News Update:
---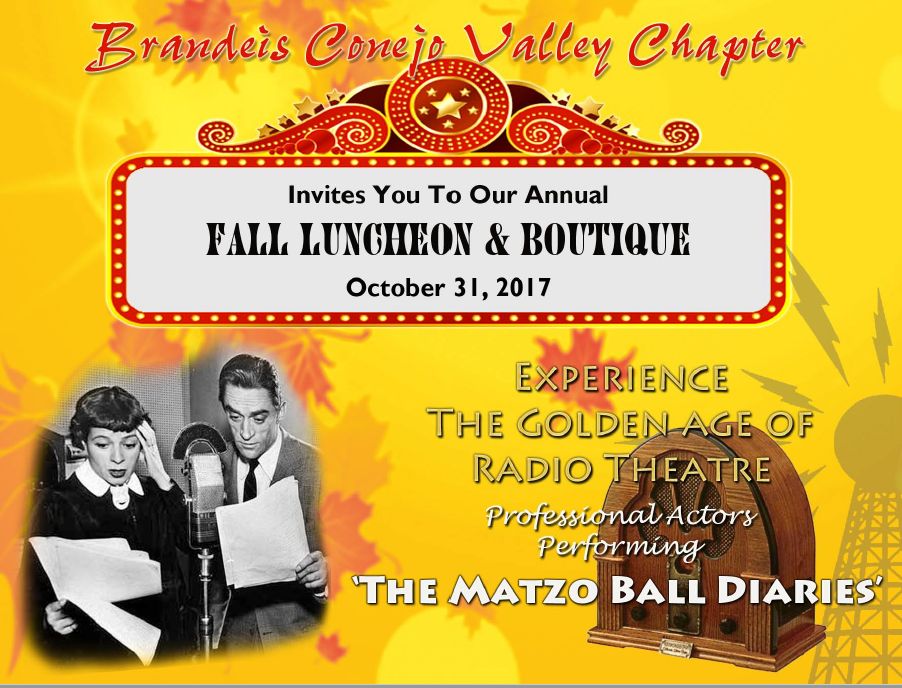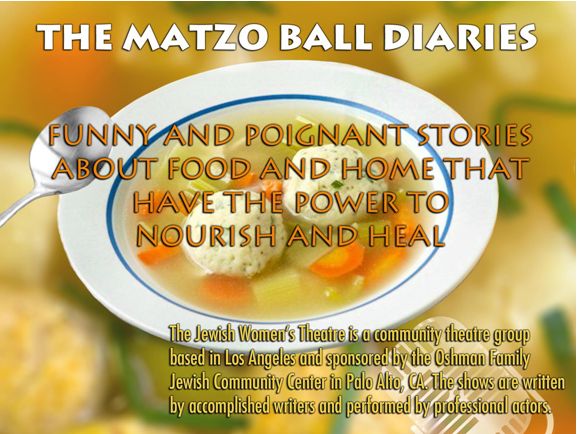 Brandeis Conejo Valley Chapter - invites you to our annual
FALL LUNCHEON & BOUTIQUE
October 31st, 2017 at 10:00 a.m.
North Ranch Country Club
4761 Valley Spring Rd., Westlake Village, CA

CLICK HERE TO DOWNLOAD YOUR RSVP CARD
WITH PRICES AND MENU SELECTIONS!

Mail your RSVP Card to Susan Barnett,
42306 Village 42, Camarillo CA 93012
MAKE CHECKS PAYABLE TO BRANDEIS UNIVERSITY

Questions: email Susan Barnett ansbar2@gmail.com
---
GAME DAY: (unfortunately we do not have pictures)
Almost 140 people attended our GAME DAY at North Ranch Country Club.
The Food was delicious, several people won good door prizes,
and FUN was the word of the day.

Our thanks to Harriet Maran and her team for making this happen.
---
Photos from 2017-2018 Installation of Officers!


Barbara Polisky - our first fundraising Vice President since the chapter first started was given a picture frame
from the board to thank her for all of the years of service. She is retiring from that position.

Wonderful performance by The Center Stage Opera - Presenting Standards, Jazz and Opera

---