---
Brandeis Conejo Valley
Calendar of events:


09/18/2020
09/27/2020
10/01/2020
10/03-9 /20
10/11/2020
10/14/2020
11/01/2020
11/03/2020
11/05/2020

Rosh Hashanah
Yom Kippur
Virtual Board Meeting
Sukkot
Simchat Torah
League of Women Voters
Daylight Savings Ends
Presidential Election Day
Virtual Board Meeting

---

News Update:
---
*If ZOOM technology has been challenging for you, overcoming your issues with Zoom can open up a whole new world. Our webmaster extraordinaire and zoom expert, Alvira Klain, is offering ZOOM COACHING. Contact Alvira at 818-884-8569 or click on the email to send direct email request: etty10@hotmail.com

---
SOCIAL JUSTICE EVENT


Nimble Fingers Needed

Between now and October 20th, we are asking our Brandeis members to knit, crochet or loom hats & scarves to be donated to HOPE OF THE VALLEY HOMELESS PROJECT. Hope of the Valley provides multiple homeless shelters throughout the San Fernando Valley & Santa Clarita, including one for young adults aging out of foster care.

All sizes, shapes & styles of your handiwork will gladly be accepted!

Do you have an extra stash of yarn that you are willing to share with other Brandeis members? We would be only too happy to pick it up and distribute it to others to make use of.

Kindly contact (click on the email link to email directly)

Penny Greenblatt: penny935@aol.com or Janet Brasler: jbrazlips@gmail.com to participate.

Thank you for your support as we assist others in need.

---
THE RABBI PROJECT
HAS BEEN ZOOMED AS A NATIONAL BNC WEBINAR
on TUESDAY, JUNE 16TH
Subject: "IMPORTANT ISSUES, VALUES AND BELIEFS CONFRONTING THE JEWISH COMMUNITY TODAY."

Moderated by Justin Regan - journalist, former public radio host/reporter, and podcaster of The American Rabbi Project. Joined by our panelists:

Rabbi Lisa Bock - Instructor, Officiant,Religious Leader of the Jewish community of Ojai
Rabbi Michele Paskow - Spiritual Leader of Congregation B'nai Emet, Simi Valley
Rabbi Ari Averbach - Spiritual Leader of Temple Etz Chaim,Thousand Oaks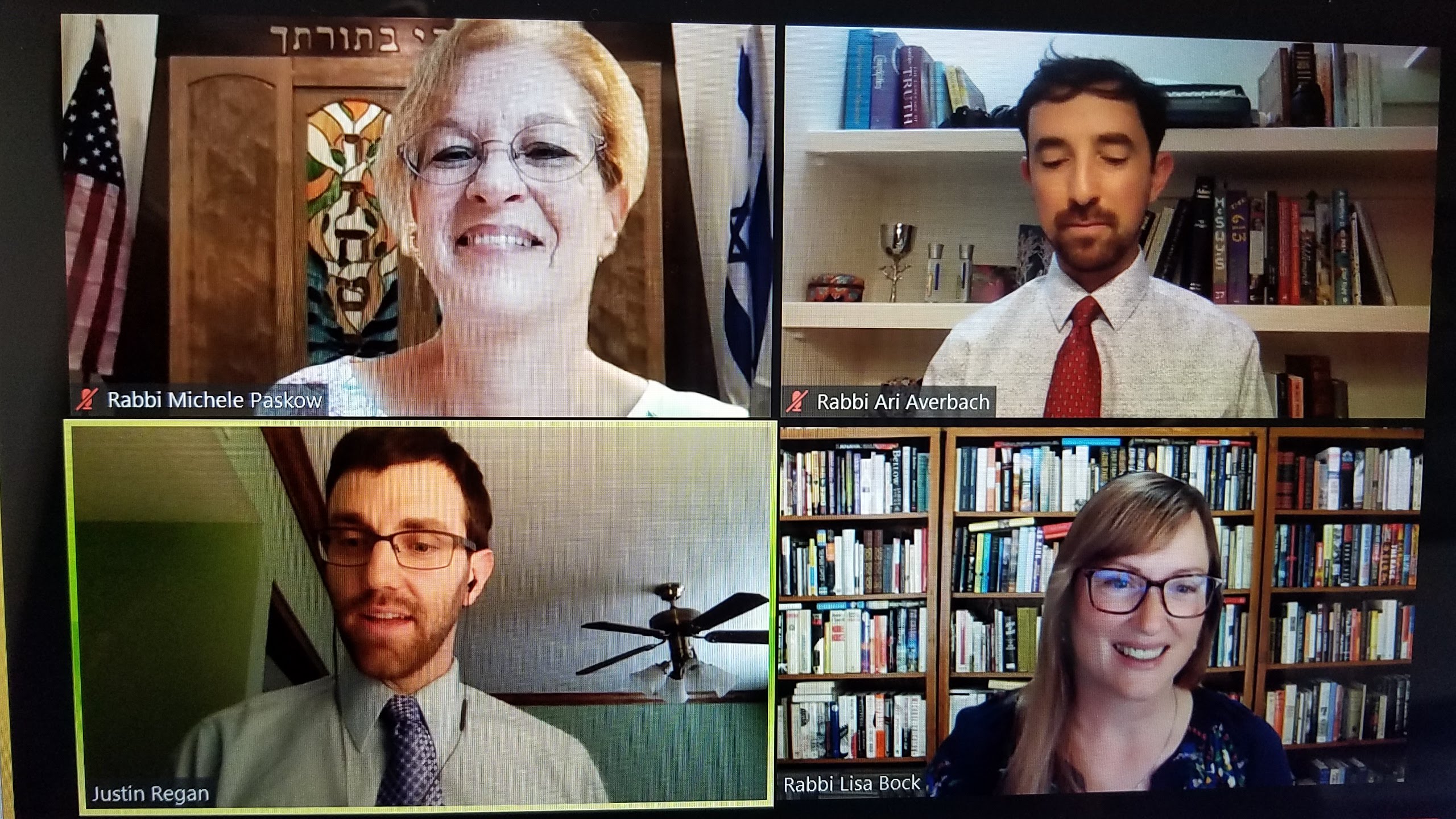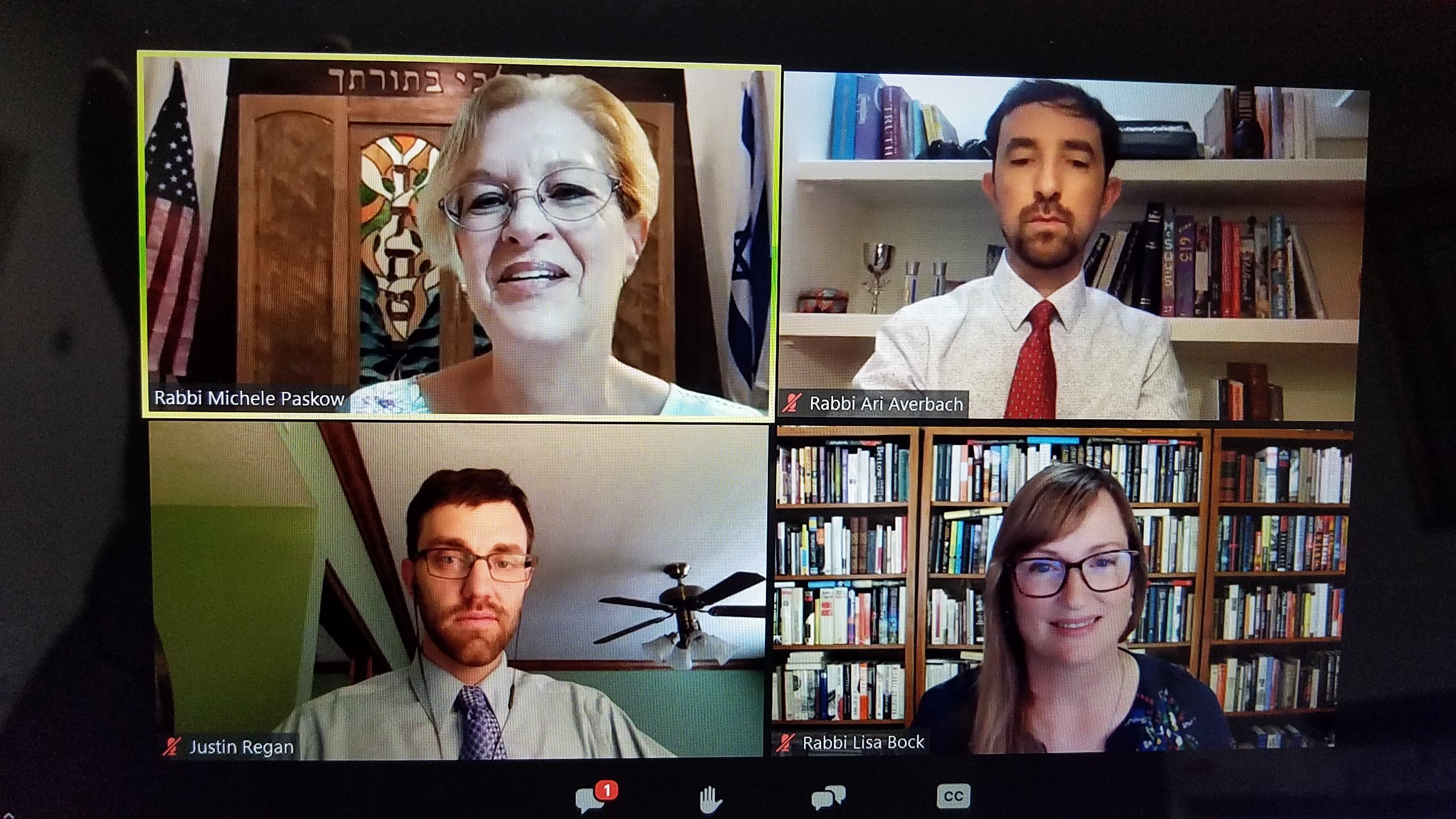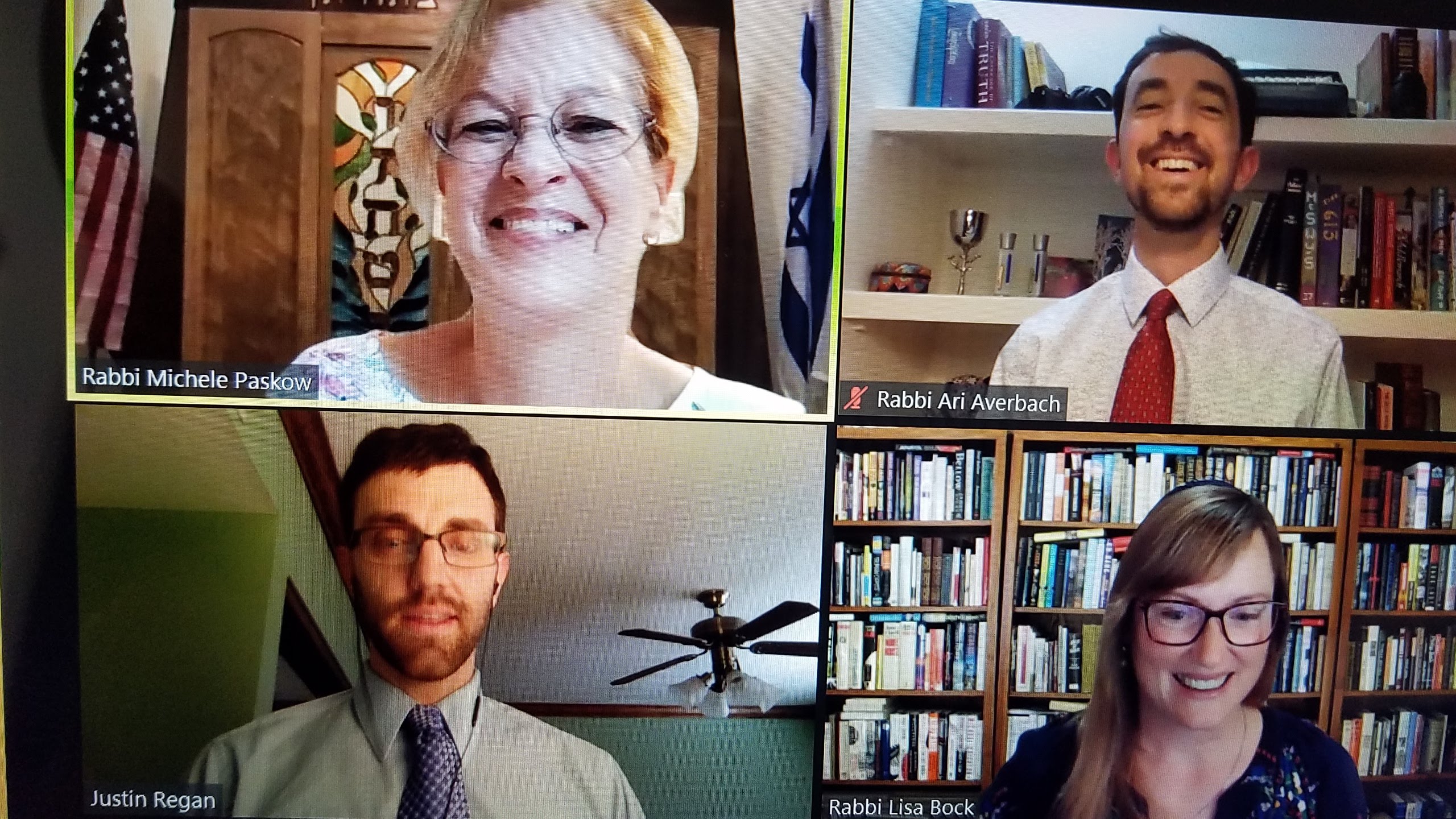 To see the whole webinar:
CLICK HERE!

---
https://youtu.be/z56HkfymBdU Our 1st Virtual Board Meeting - May 7th, 2020!

It was great to see everyone and discuss our chapter future!
As we settle into our 'new normal', it is even more important than ever to take advantage of all our Brandeis Chapter and stay connected any way we can!
Mental stimulation, camaraderie, compassion, continuity, now all in a virtual setting.

Check for more updates on Study Group page!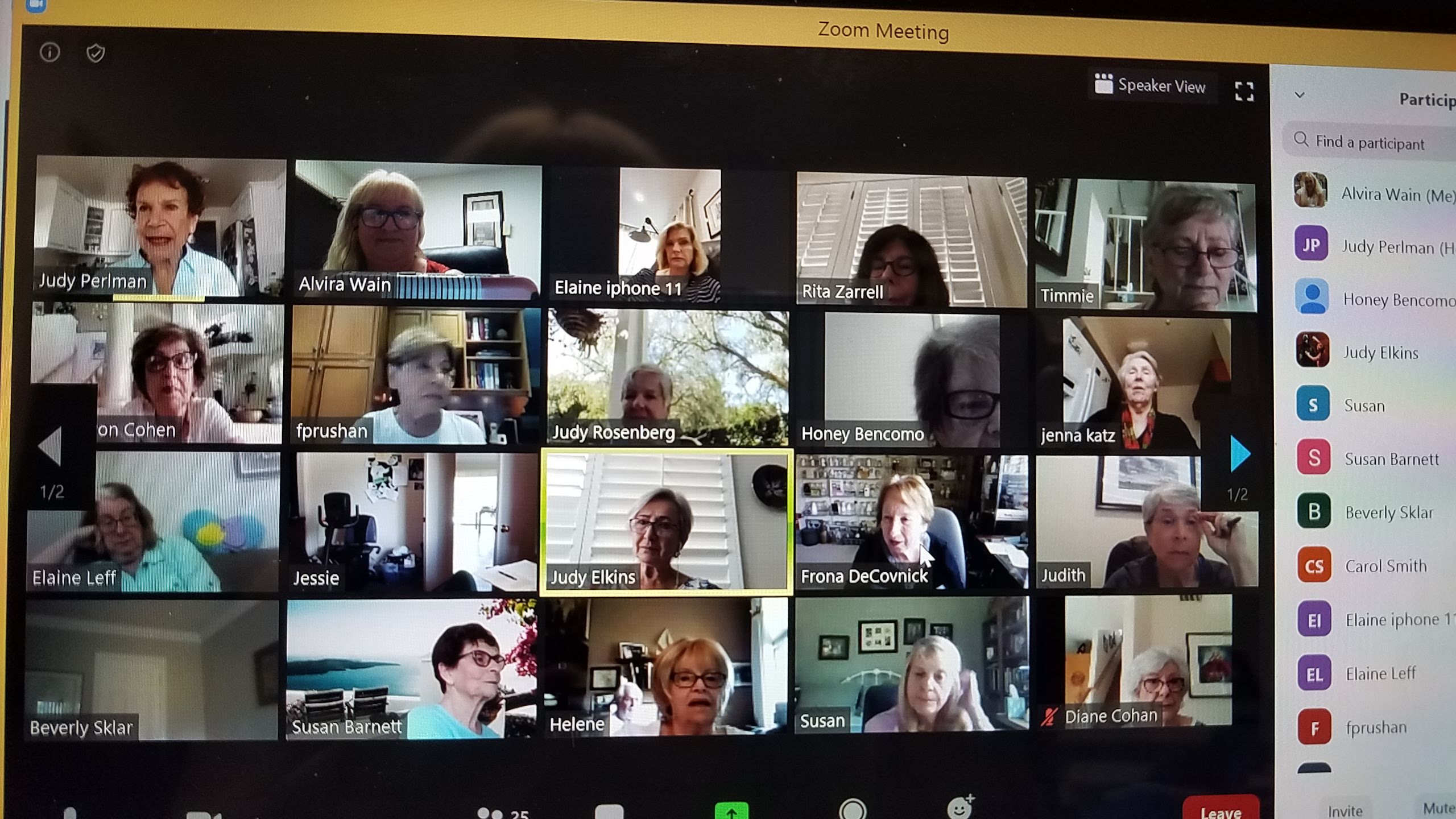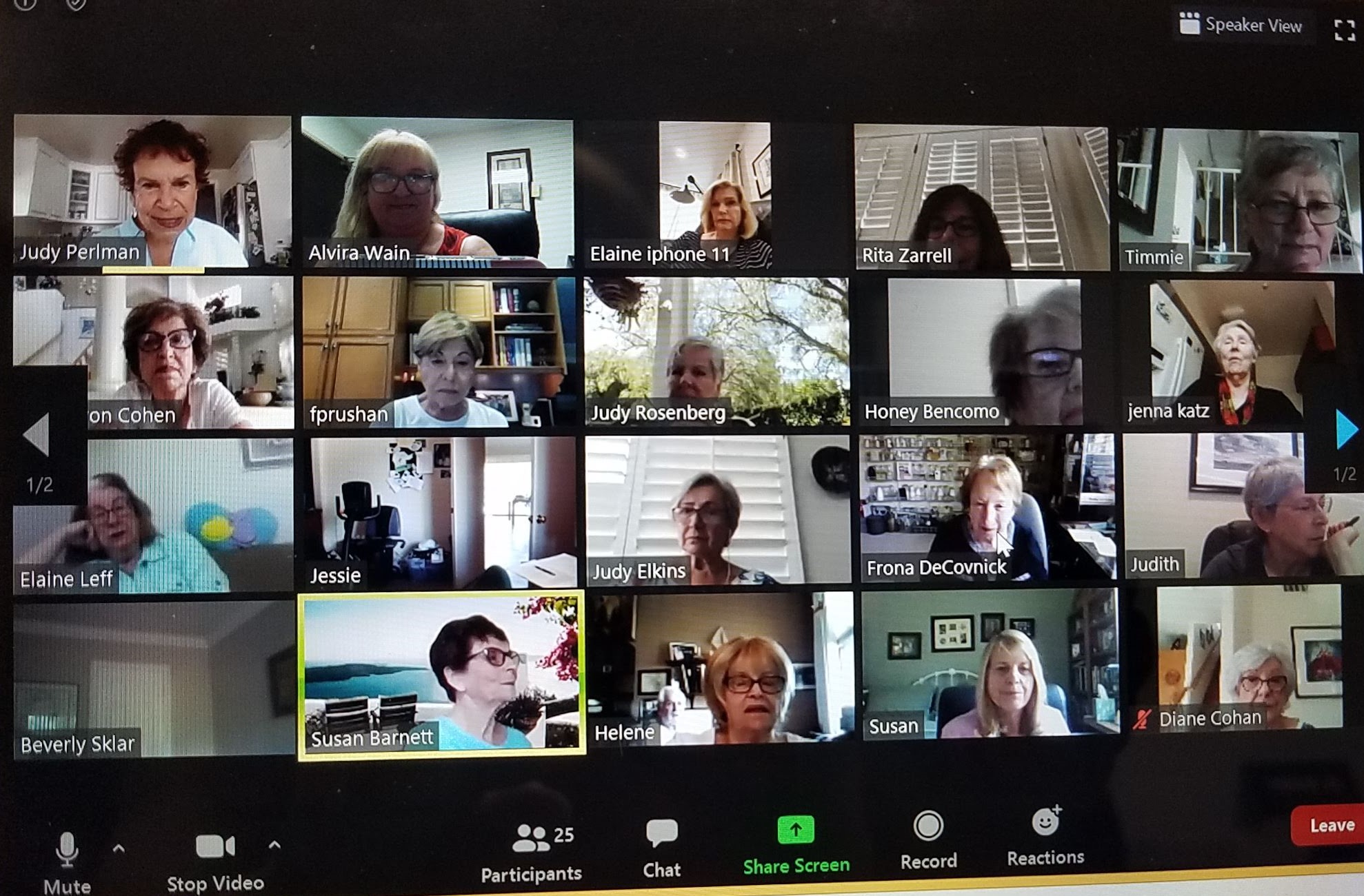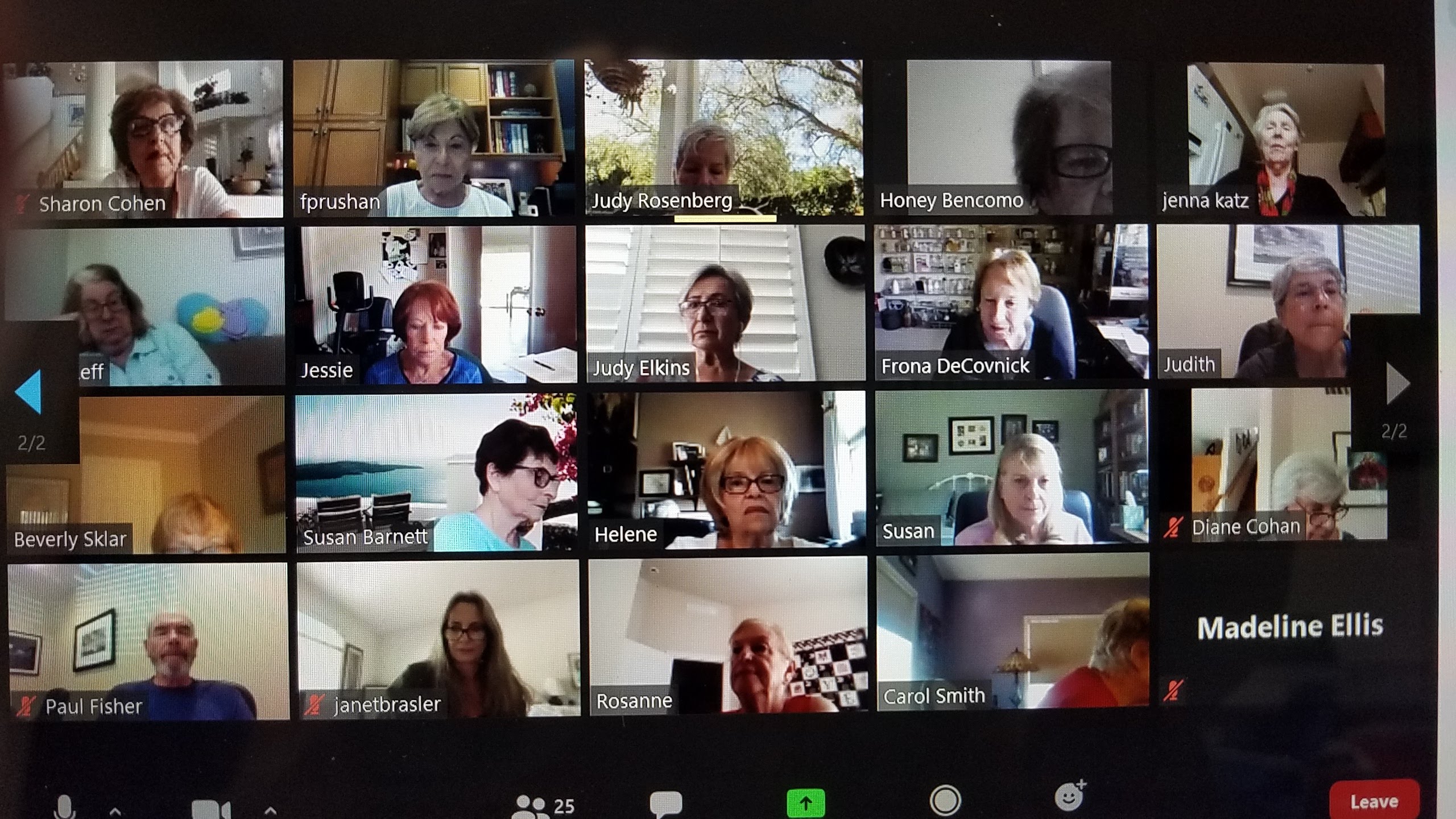 ---
---
---
(click on images to enlarge)
ANNUAL FALL LUNCHEON & BOUTIQUE 2019
We shopped, we ate and we laughed out loud from the stories and jokes by funniest, the brightest, the best stage comic MARK SCHIFF. CPR A Special Event Presented By Brandeis Conejo Valley
Know what to do in medical emergencies such as heart attack, choking, or stroke.
DOTS FOR TOTS
GAME DAY 2019!

| | | |
| --- | --- | --- |
| | | |
| | | |
| | | |
| | | |
---