---
Brandeis Conejo Valley
Calendar of events:


08/06/2020
09/03/2020
09/07/2020
09/18/2020
09/27/2020
10/01/2020
11/05/2020

Virtual Board Meeting
Virtual Board Meeting
Labor Day
Rosh Hashanah
Yom Kippur
Virtual Board Meeting
Virtual Board Meeting

---

News Update:
---
THE RABBI PROJECT
HAS BEEN ZOOMED AS A NATIONAL BNC WEBINAR
on TUESDAY, JUNE 16TH
Subject: "IMPORTANT ISSUES, VALUES AND BELIEFS CONFRONTING THE JEWISH COMMUNITY TODAY."

Moderated by Justin Regan - journalist, former public radio host/reporter, and podcaster of The American Rabbi Project. Joined by our panelists:

Rabbi Lisa Bock - Instructor, Officiant,Religious Leader of the Jewish community of Ojai
Rabbi Michele Paskow - Spiritual Leader of Congregation B'nai Emet, Simi Valley
Rabbi Ari Averbach - Spiritual Leader of Temple Etz Chaim,Thousand Oaks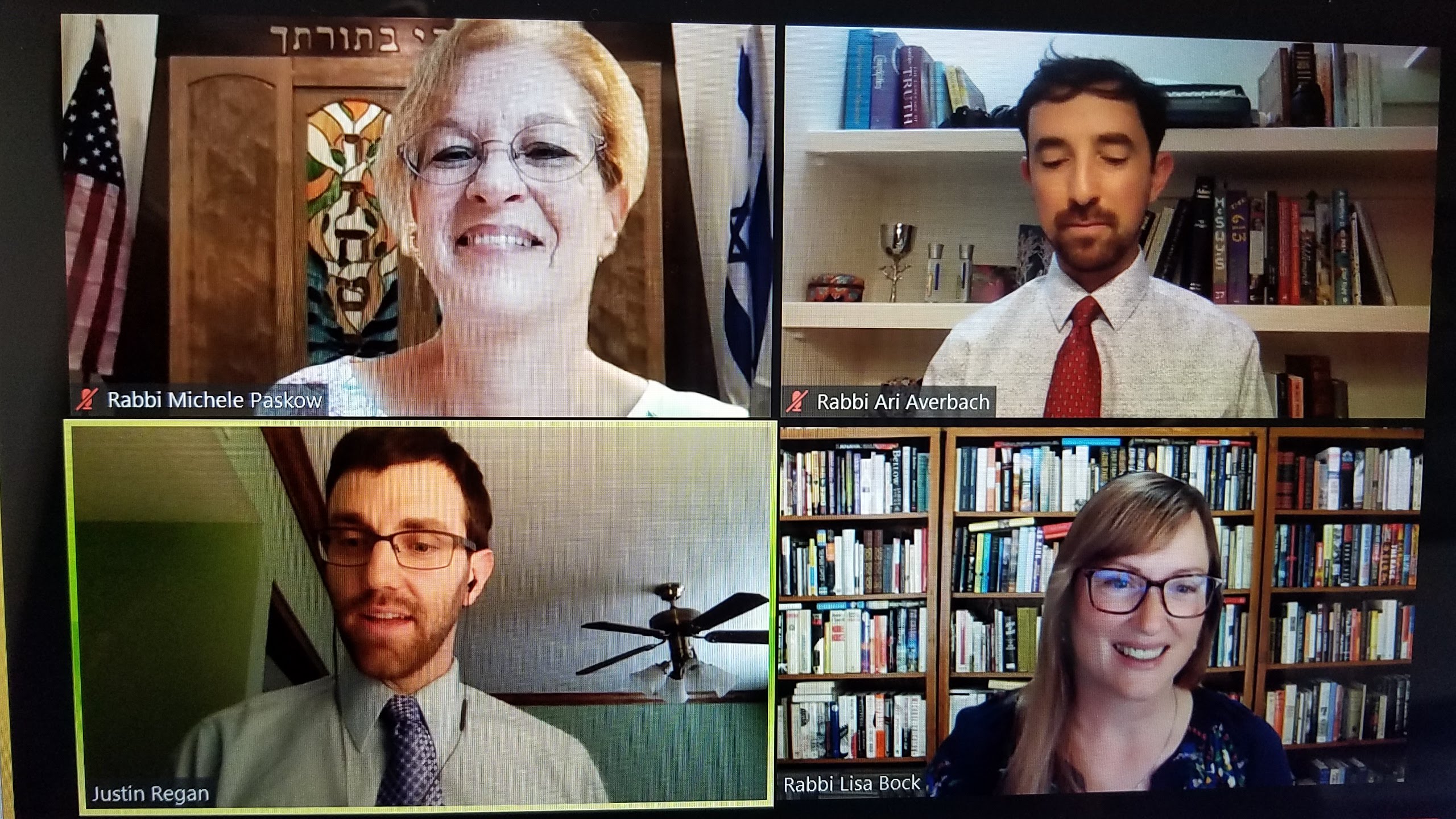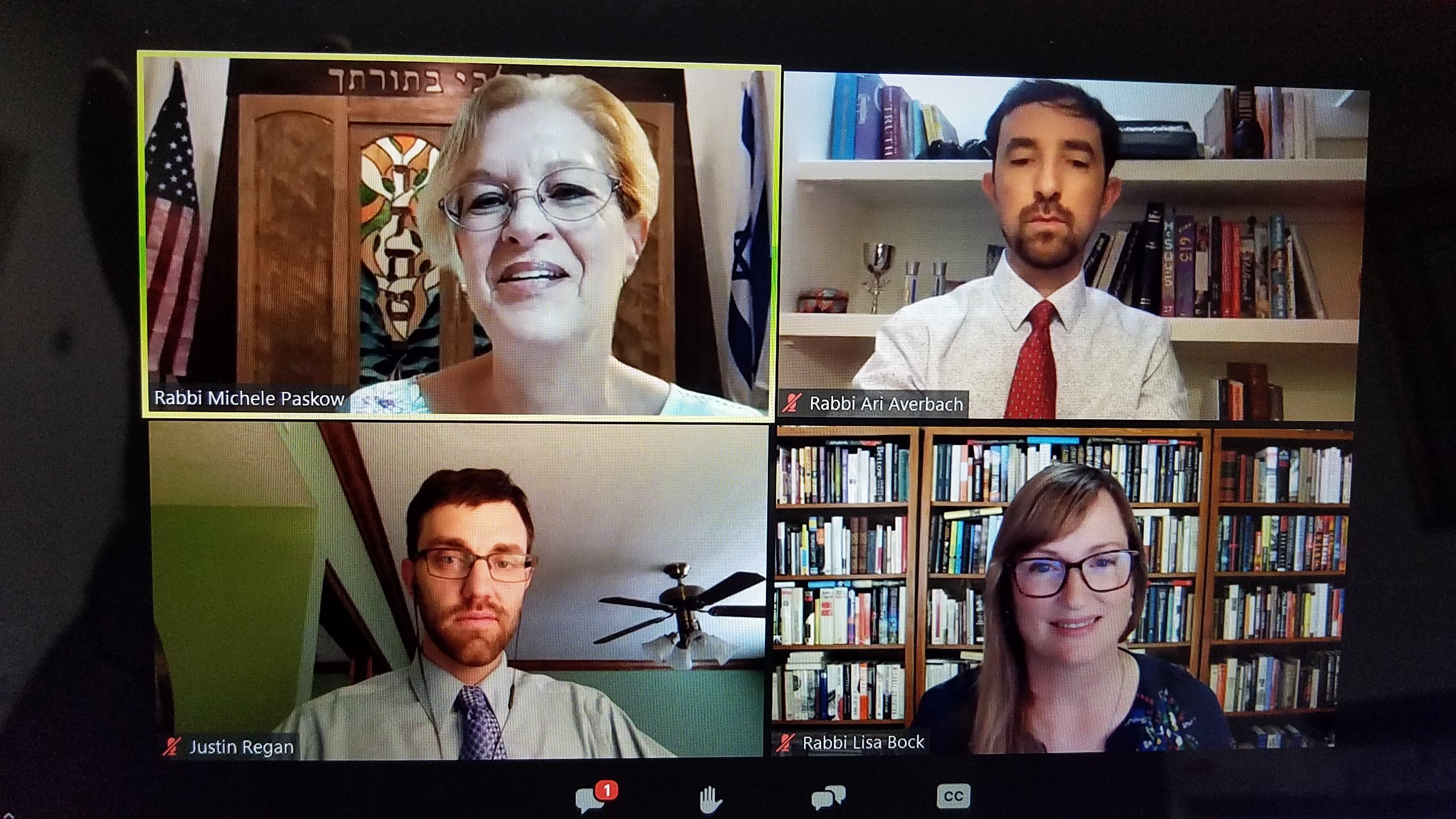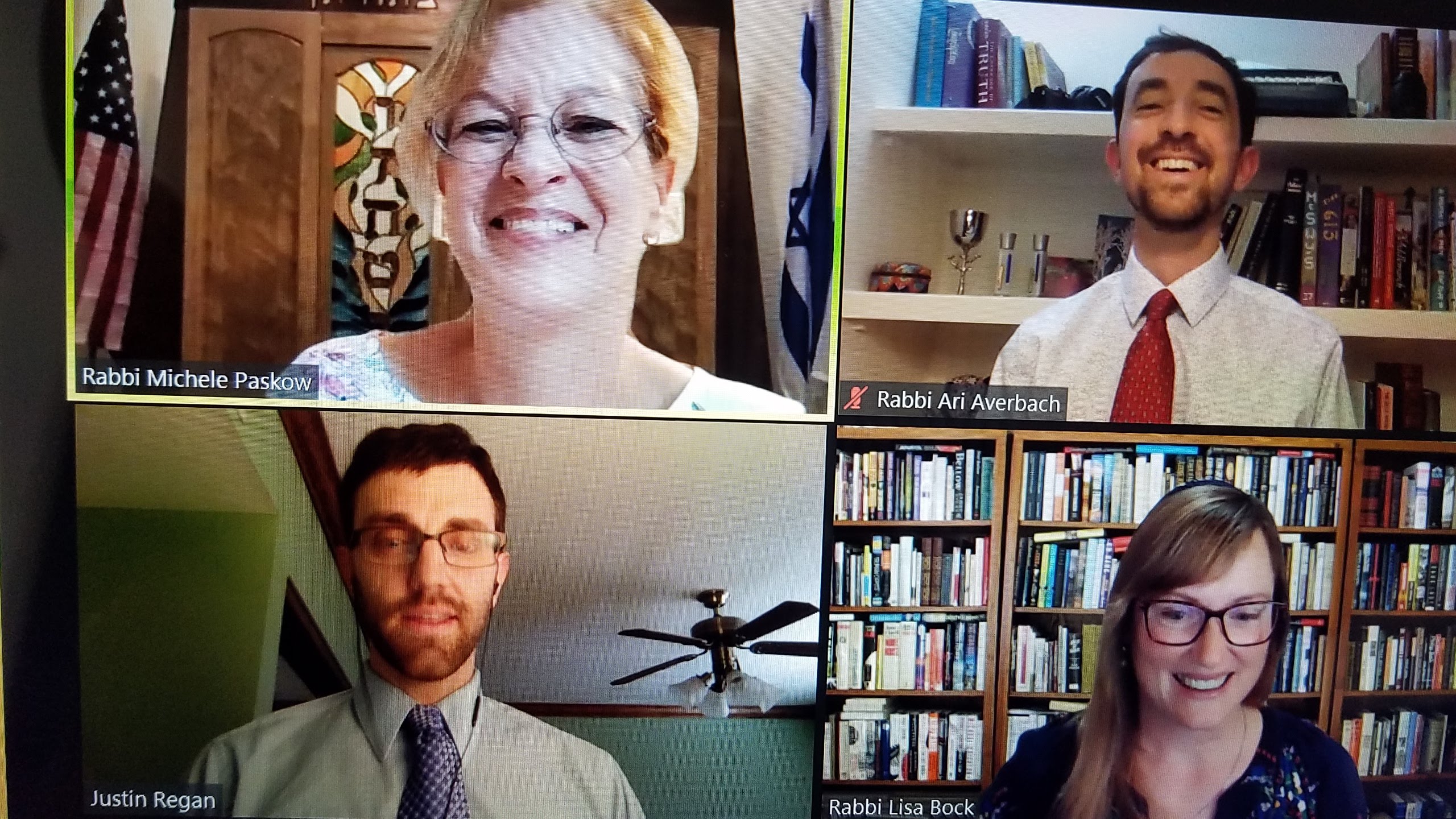 To see the whole webinar:
CLICK HERE!

---
https://youtu.be/z56HkfymBdU Our 1st Virtual Board Meeting - May 7th, 2020!

It was great to see everyone and discuss our chapter future!
As we settle into our 'new normal', it is even more important than ever to take advantage of all our Brandeis Chapter and stay connected any way we can!
Mental stimulation, camaraderie, compassion, continuity, now all in a virtual setting.

Check for more updates on Study Group page!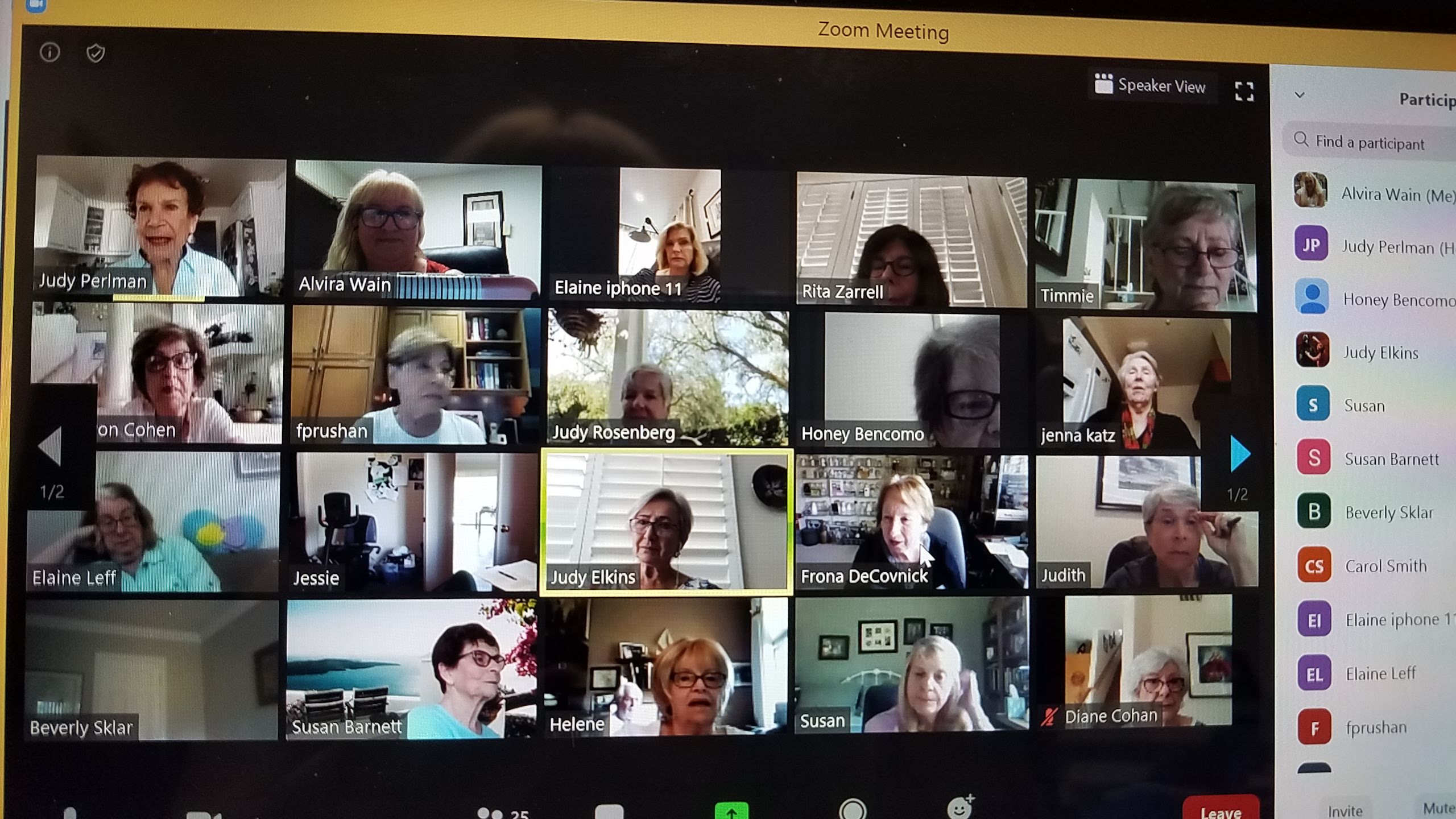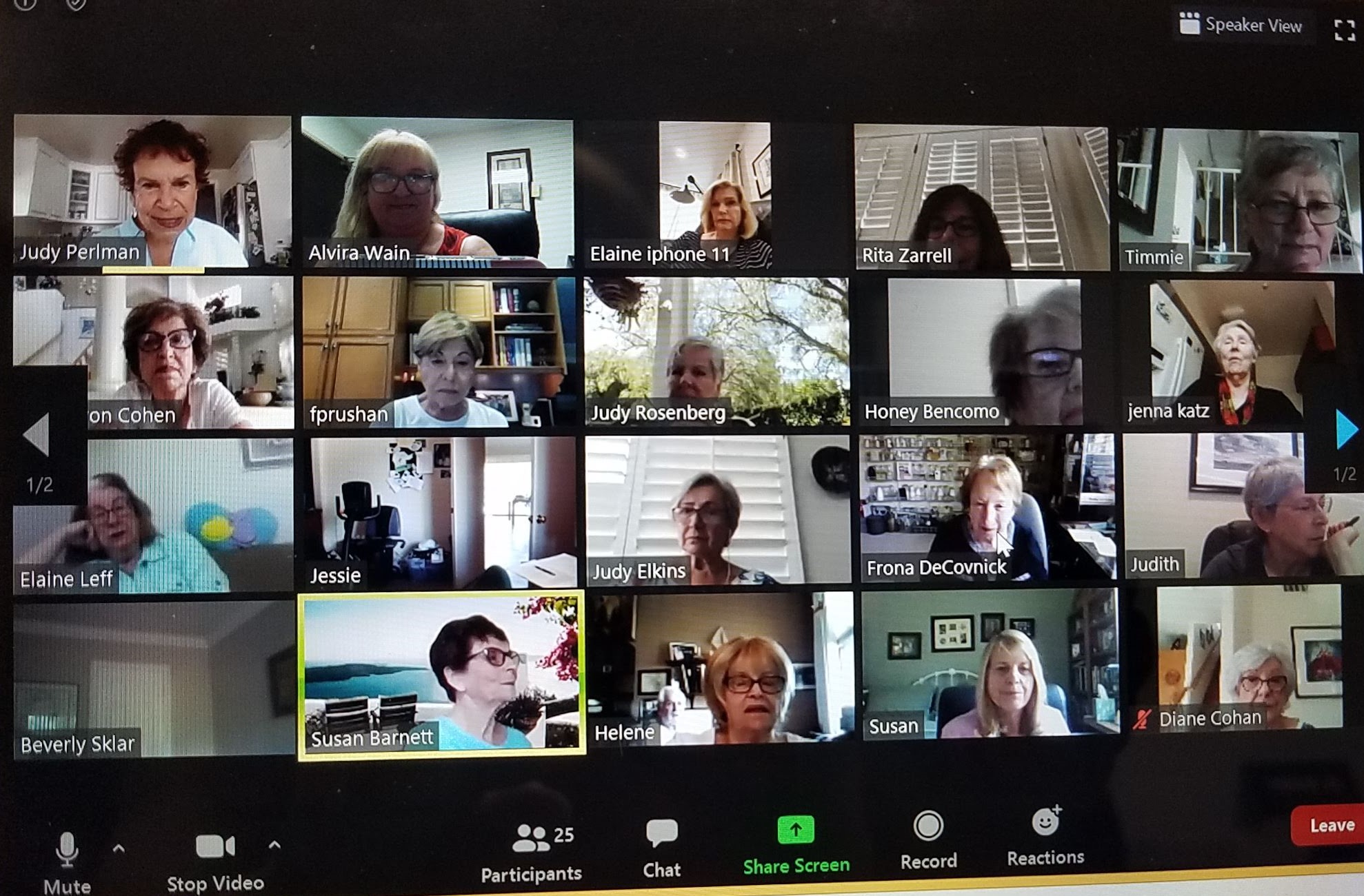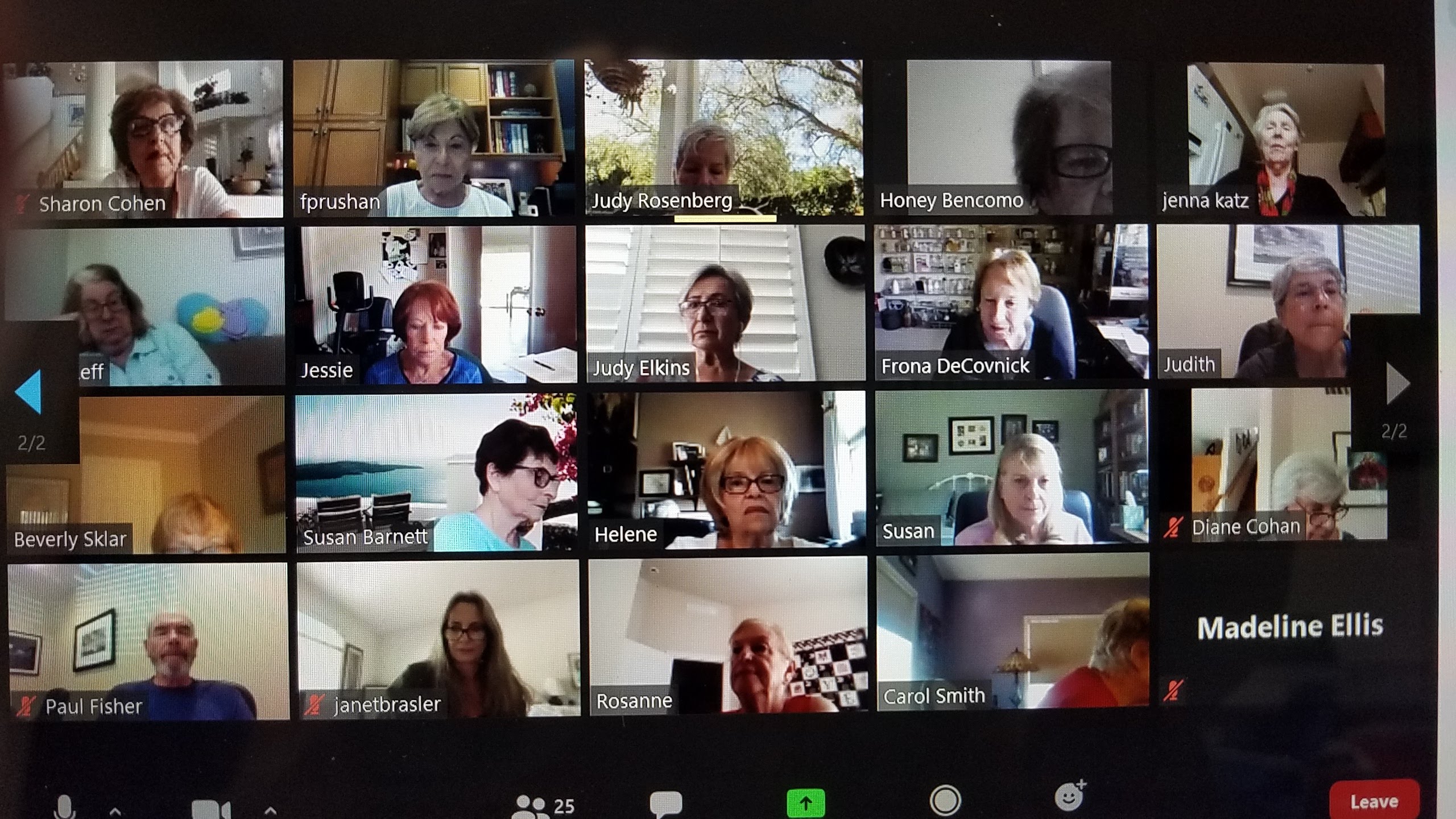 ---
---
---
(click on images to enlarge)
ANNUAL FALL LUNCHEON & BOUTIQUE 2019
We shopped, we ate and we laughed out loud from the stories and jokes by funniest, the brightest, the best stage comic MARK SCHIFF. CPR A Special Event Presented By Brandeis Conejo Valley
Know what to do in medical emergencies such as heart attack, choking, or stroke.
DOTS FOR TOTS
GAME DAY 2019!

| | | |
| --- | --- | --- |
| | | |
| | | |
| | | |
| | | |
---