---
Brandeis Conejo Valley Calendar of events:


04/10/2017
04/16/2017
04/23/2017
04/27/2017
05/04/2017
05/11/2017
05/29/2017
06/01/2017
06/19/2017
07/04/2017
07/06/2017
08/03/2017
08/17/2017

PASSOVER
EASTER
Holocaust Remembrance
Raffia Shopping Day
BOARD MEETING
SPRING EVENT/Elections
MEMORIAL DAY
BOARD MEETING
Installation
INDEPENDANCE DAY
BOARD MEETING
BOARD MEETING
GAME DAY

---

News Update:
---
BRANDEIS NATIONAL COMMITTEE
CONEJO VALLEY CHAPTER
INVITES YOU TO OUR

Spring Speakers Event

Thursday, May 11, 2017 – 10:00 a.m.
North Ranch Country Club
4761 Valley Spring Drive - Westlake CA
Buffet Brunch at 11:00 a.m.

Presenting:


| | |
| --- | --- |
| | Sandy Banks was a longtime columnist for the Los Angeles Times. She was the paper's only black columnist and wrote about her experience of raising three African-American daughters as a single mother. Sandy focused on private lives, public policy and people who inspire and infuriate us. She lives in Northridge. Sandy left the Times in 2015. |
| | Elex Michaelson is a Political Director and an investigative reporter for ABC. He is the winner of 5 Emmy Awards and 11 nominations. He co-founded "Get Hands On", a breast cancer awareness campaign. Alex graduated from Agoura High School and was first in his class at the Annenberg School for Journalism at USC. |
| | Michael Hiltzik is a columnist and reporter for the Los Angeles Times. In 1999 he won a Pulitzer Prize for co-writing an article about corruption in the music industry. He has served as a financial and political writer, investigative reporter, technology writer and editor, and a foreign correspondent in Africa and Russia. |


Please CLICK HERE to download registration/invitation form for this event.

Directions to North Ranch Country Club: From the 101 Freeway take the Westlake Blvd. off ramp. Go north approximately 2 ¼ miles to Valley Spring Drive. Turn right onto Valley Spring Drive. Go 1 mile to 3rd stop sign (just past Club View entrance). Turn left into North Ranch Country Club.

Questions? Contact Barbara at 818-991-2667

All proceeds from this event benefit medical research at Brandeis University to find cures for Alzheimer's, ALS, Lou Gehrig's and other neurological diseases through their Sustaining The Mind Fund.


---

UNIVERSITY ON WHEELS
on Tuesday, January 10, 2017 in Thousand Oaks Library

We had the honored to listen to
Senior Lecturer from Brandeis UniversityJennifer A. Cleary discussing
"Theatre of the Oppressed", the key work of Brazilian theater director Augusto Boal.

Also attended this lecture our student ambassador Lianne Moss. She is a senior at Brandeis University and she will be graduating in May 2017.

Here are some pictures from the event:


---
NEWS FLASH!!!

RALPH'S MARKETS AGREES TO DONATE MONEY
TO CONEJO VALLEY CHAPTER OF BRANDEIS NATIONAL COMMITTEE
| | |
| --- | --- |
| | Ralph's will contribute a percentage of what you spend to our chapter…its as easy as pie…so speaking of pies, if you want to buy a pie or any other groceries at Raph's, Brandeis will benefit. |
Here's what you need to do:


Have your Ralph's card handy.

Register at www.ralphs.com

If you are a new online customer, click "No Account? Register" (top right hand corner).

Follow the easy step-by-step instructions to create an online account.

After you confirm your online account in your email inbox, return to www.ralphs.com

Click on "Sign In" and enter your email address and password.

Complete your information on this form, then…

Scroll down to Community Rewards-ENROLL.

Type our NPO number - 82775 to complete the enrollment process.


Remember to always swipe your Ralphs REWARDS card or use the phone number that is linked to your card.
If you do not have a Ralphs REWARDS card, they are available at the Customer Service Desk at any Ralph's store. So STOP BY and support our Conejo Valley Chapter.

If you have problems to sign, please CLICK HERE and send me an email - I will call you and walk you througth prosess over the phone.

Alvira alvira@woman-only.com
Download Ralph's flyer here!


---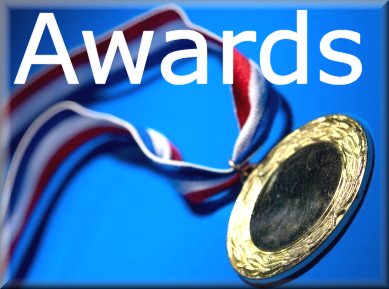 Brandeis National Committee
National Chapter Awards
Presented to the Conejo Valley Chapter

Chapter of the Year
2008, 2010, 2012, 2015

Louis D. Brandeis Honor Roll
2008, 2010, 2012, 2013, 2015

Awarded for Highest Achievement in Membership and Financial Goals
and for offering our members a Learning Opportunities Program using Brandeis-Authored Materials

Western Region Chapter Awards

Highest Award for Excellence: 2012,
Highest Achievement in Financial: 2011, 2012, 2013
Highest Achievement in Membership: 2011, 2012, 2013
Outstanding Fundraiser: 2012, 2013
Electronic Bulletin Award: 2012, 2013
Outstanding Learning Opportunities: 2011, 2013
Outstanding Social Justice/Community Service: 2013
Outstanding New Men's Group: 2013



Brandeis Conejo Awards
2008-2011

Chapter Of The Year
Conejo - 2010

2008-2009
Membership Goal Award

2009-2010
Membership Goal Award

2010-2011
Membership Goal Award
---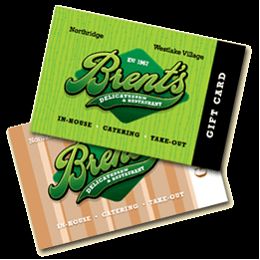 GET YOUR BRENT'S GIFT CARDS NOW

FOR EVERY GIFT CARD THAT YOU PURCHASE
BRENT'S GIVES BRANDEIS CONEJO VALLEY A GENEROUS CONTRIBUTION
WE ALL EAT OUT OFTEN AND AT BRENT'S MORE OFTEN
SO GET YOUR MEAL, DONATION, AND TAX DEDUCTION HERE

Contacts are now
Jackie - jacjer@socal.rr.com (for the San Fernando Valley and Calabasas)
and Renee - rsnh16@gmail.com (for Westlake, Thousand Oaks and Agoura)