Welcome to Brandeis Conejo Valley
"National Chapter of the Year" 2008, 2010, 2012, 2015, 2019 and Louis Brandeis Award 2018
BNC -
A BRIDGE FROM THE PAST TO THE FUTURE
Last Updated: June 5th, 2023
---
---
COMMING SOON! USE BOOK SALE
June 4th - all day!
GENTLY LOVED BOOKS IN GREAT CONDITION
FICTION, NON-FICTION, COOKBOOKS, CHILDREN'S BOOKS, AND MORE!

Hardcover: $2.00 EACH or 3 FOR $5.00
Paperback: $1 each or 3 for $2.00
DVDs/CDs: $1 each
(Cash or Check Only)

Proceeds will benefit Brandeis University's The Legacy of Louis: Inspiring Inquiry: new interactive additions to the Brandeis Library; a research archive of historic items from Justice Louis D. Brandeis plus the creation of a new Judaica reading room the in the library.

For more details: how/where to donate the books and contacts for the event
CLICK HERE!!!

---
---
Nominations for 2023-24 Conejo Valley Board
Attention Members:
The Nominating Committee of the current Conejo Valley Board has submitted the following names for positions on the 2023-24 Board which will serve from July 1, 2023 through June 30, 2024.
Click here to see the whole list of new board nominations.
June 1st - Installation of the board!
Photos from Installation 2023-2024 board:
| | | |
| --- | --- | --- |
| CIO Officer: Helene Gollub | Treasurer 2022-2023: Judith Stalk | Treasurer 2023-2024: Elaine Leff |
| Jenna Katz and Elaine Percy | Board 2023-2024 | Florence Prushan and Madeline Ellis |
| | | |
---
Message from your co - Presidents: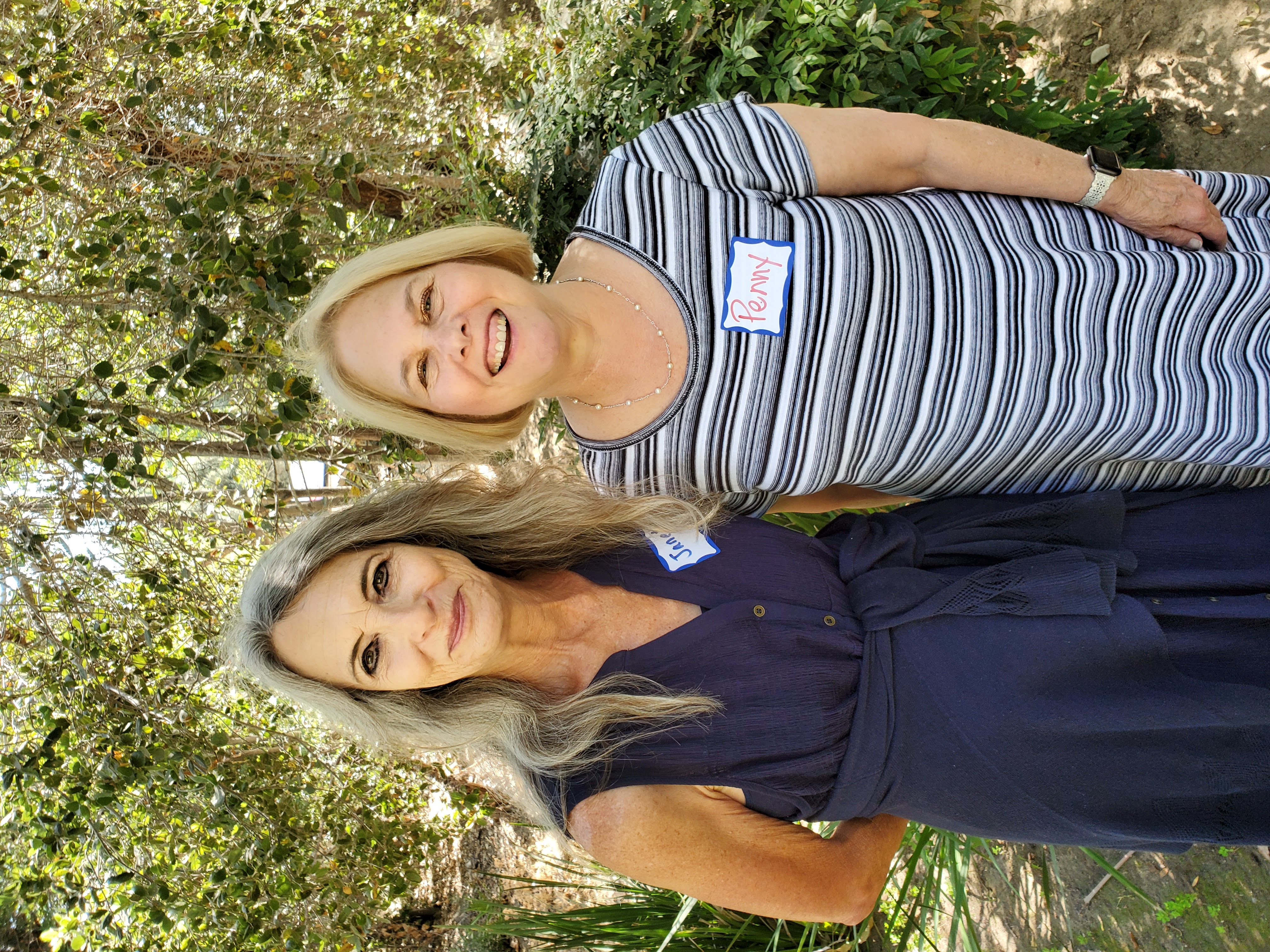 Welcome to our Conejo Valley Chapter of the Brandeis National Committee's Website!
Our Brandeis Conejo Valley Chapter offers our members unique opportunities to support the mission & principles upon which Brandeis University was founded, 75 years ago: academic excellence, social justice, non-sectarianism and service to the community.
Louis D. Brandeis professed in 1915 that "every citizen must have education, broad and continuous". Through our remarkable Study Groups, we allow for scholarly engagement as well as fostering a sense of community and friendship.
A century after Brandeis was appointed to the Supreme Court, his values are more relevant than ever. His commitment to social justice, the Constitution and Democracy are most significant as we grapple with 21st Century challenges.
Brandeis was a champion of considering the Constitution as a living document designed to be interpreted in light of current societal needs. Today's fact-based jurisprudence is a major part of Brandeis' legacy. He fought huge trusts that were rapidly taking over the American economy and virtually invented the position of public interest attorneys who provided free legal services for important social causes. He negotiated settlements in major labor disputes and articulated the right to privacy and well as lead the American Zionist movement. All this was done prior to 1916 when he was appointed to the Supreme Court. His 23 years on the court left a lasting impact on American ideas and law.
As well celebrate Brandeis University's 75 Anniversary, we are proud to contribute our financial support to The Legacy of Louis, Inspiring Inquiry. We invite you to join us in our efforts.
Penny Greenblatt co-president (click here to send email directly to Penny) penny935@aol.com
Janet Brasler co-president (click here to send email directly to Janet) Jbrazlips@gmail.com
---
---
---

Renew Your Membership Online
It's quick and easy!
Click here
, complete the form, pay and you're done.
---
The Legacy of Louis: Inspiring Inquiry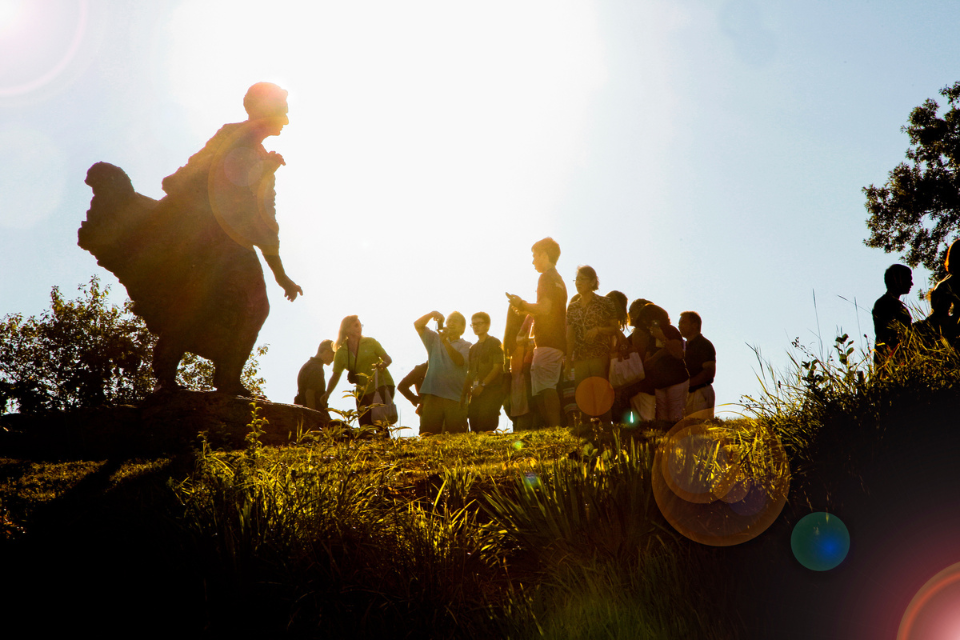 The Brandeis National Committee is proud to announce its newest campaign, The Legacy of Louis: Inspiring Inquiry, as the university nears its milestone 75th anniversary in 2023.
The Legacy of Louis: Inspiring Inquiry will reinvigorate the Brandeis Library's mission to empower its community to become scholars, creators, and innovators through the creation of two interactive additions to the Library. The first will be the construction of a research archive of original letters, photographs, documents and family objects that shed light on the life and the lasting contributions of Justice Louis D. Brandeis.
The second addition to the Brandeis Library will be the creation of a new Judaica reading room in the library. This space will provide the Brandeis community with a place to engage with Jewish texts outside of the typical classroom and religious environments. By presenting Jewish texts in conversation with writings from cultural and religious traditions from around the world, the room will serve scholars and students alike.
In 1948, the BNC (formerly BUNWC) was founded alongside the university to provide philanthropic support and now nearly 75 years later, continues to support the mission and principles upon which Brandeis was founded.
We look forward to sharing more information and learning opportunities for the Legacy of Louis: Inspiring Inquiry soon!
---
BNC Launching the BNC Online Chapter!
It's beginning of 2022 and Brandeis National Committee launching the
BNC Online Chapter!
The Brandeis National Committee Online Chapter is both its own chapter and an extension of the inclusive virtual community that was created by active chapters and members from all over the world. In this way, the Online Chapter is a unique experience for new members and an added benefit to current members of the Brandeis National Committee.
The virtual community that has been fostered by chapters and members of the Brandeis National Committee since 2020 has kept us all together during a very challenging time and it is our hope that the Online Chapter will continue to foster connectivity between BNC members and chapters around the world.
If you would like to know more about
the BNC Online Chapter
,
CLICK HERE!
Merle Carrus P'12
BNC President
---

Introducing the Jewish Experience
Today, as we prepare to welcome the beginning of the Jewish New Year, I am delighted to announce the launch of the
Jewish Experience
, Brandeis' new website and multimedia platform dedicated to exploring Jewish history, culture, and traditions. It features exciting faculty research, alumni profiles, and thoughtful examinations of questions of identity and community relevant to Jews — or anyone interested in Jewish issues.
Brandeis is distinct from all other colleges and universities. Envisioned as a 'gift from the Jewish community to higher education,' it was founded as a symbol of freedom and opportunity to all academically-qualified individuals, no matter their background. At a time when Jews were prevented from attending the leading colleges and universities in the United States, the vision that underpinned our founding was radical. Engaging and honoring this founding ethos is an integral part of the Framework for the Future. As part of this endeavor, the Jewish Experience seeks to illuminate the great wealth of scholarship and knowledge about Jewish issues and Judaism — in all its diversity and richness — on campus and beyond...
TO VISIT THE WEB SITE - CLICK HERE!
Ron Liebowitz
President
---
---
To renew your Membership:
CLICK HERE,
and you can renew easily, on line.
Contact Barbara Peifer for Tributes (email directly)
barbsgr88@aol.com
.
---