Welcome to Brandeis Conejo Valley
"National Chapter of the Year" 2008, 2010, 2012, 2015
BNC -
A BRIDGE FROM THE PAST TO THE FUTURE
Last Updated: September 15th, 2016
---
JOIN US FOR OUR

Fall Luncheon Fundraiser
for scientific research in neurodegenerative diseases.

Monday, October 10th, 2016 at 10:00 a.m.
at the Hyatt Westlake Plaza
880 S Westlake Blvd.,, Westlake Village, CA
ENTERTAINMENT BY LESLEY WOLMAN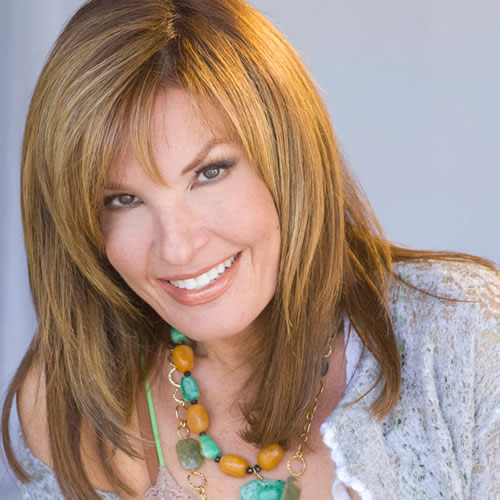 Born and raised in Winnipeg, Canada, Lesley began her professional career as a child, performing in local theater and television. After relocating to Toronto, Lesley was featured as a soloist with the Tom DeMoraes Big Band and performed on numerous jingles and radio voiceovers. Her big break came when she was cast in the Toronto production of "Shenandoah" with Hal Linden, which eventually moved to Broadway and later starred John Cullum. While living in New York, Lesley was featured on the soaps "All My Children" and "One Life To Live."
When Lesley was eight months pregnant with her first child, she wrote and performed her own cabaret show, "A Pregnant Revue." It was performed, appropriately, at Don't Tell Mama, in New York. The New York Cabaret scene seemed the perfect fit for this new mom. Lesley joined forces with jazz pianist, Michael Soloway, and the two performed at numerous locations in Manhattan, culminating in a featured performance in the Cabaret Symposium at Town Hall. In 1996 she and her husband, business manager, Jeff Wolman, relocated to Los Angeles, where they currently reside.
In 2002, Lesley joined forces with writer/director, Rick Lieberman. Their first collaboration, "This Thing Called Love," was performed at the Gardenia Supper Club in Los Angeles. In 2004, Lesley invited pianist, musical director and arranger, Michael Asher, to join her team. With Michael and Rick, Lesley has written and performed three Cabaret shows to sold out audiences in Los Angeles, parts of the U.S. and Canada. Together with Michael as arranger and producer, they have recorded three albums.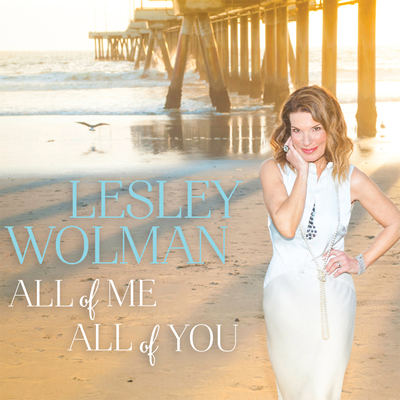 In her show "Jewish Women In Song," Lesley pays tribute to 14 Jewish women, from Sophie Tucker to Carole King, who have influenced and inspired her with their compositions and performances. The show has been performed numerous times in Los Angeles, Southern California, Canada, Houston and most recently at the Mar-A-Lago resort in Palm Beach, Florida.
Lesley's show, "On Broadway," which has been performed in Los Angeles and with The Winnipeg Jazz Orchestra, features songs from great Broadway musicals such as "Gypsy," "Wicked" and "The King And I." In 2013, Lesley released her third album, "In Hollywood." The show, which features songs spanning eight decades from the Silver Screen, was performed to sold out crowds in Los Angeles run.
Her newest album, entitled, "All Of Me, All Of You," features love songs from the Great American Songbook. The show, which is autobiographical in nature, reflects Lesley's personal journey of love, using songs that express her experience of pain, disappointment and ultimately happiness. All Of Me, All Of You, is being performed at The Pico Playhouse. We are thrilled Lesley will be performing for us at our Fall Luncheon Fundraiser on October 10th.
---
We Honor Our Own!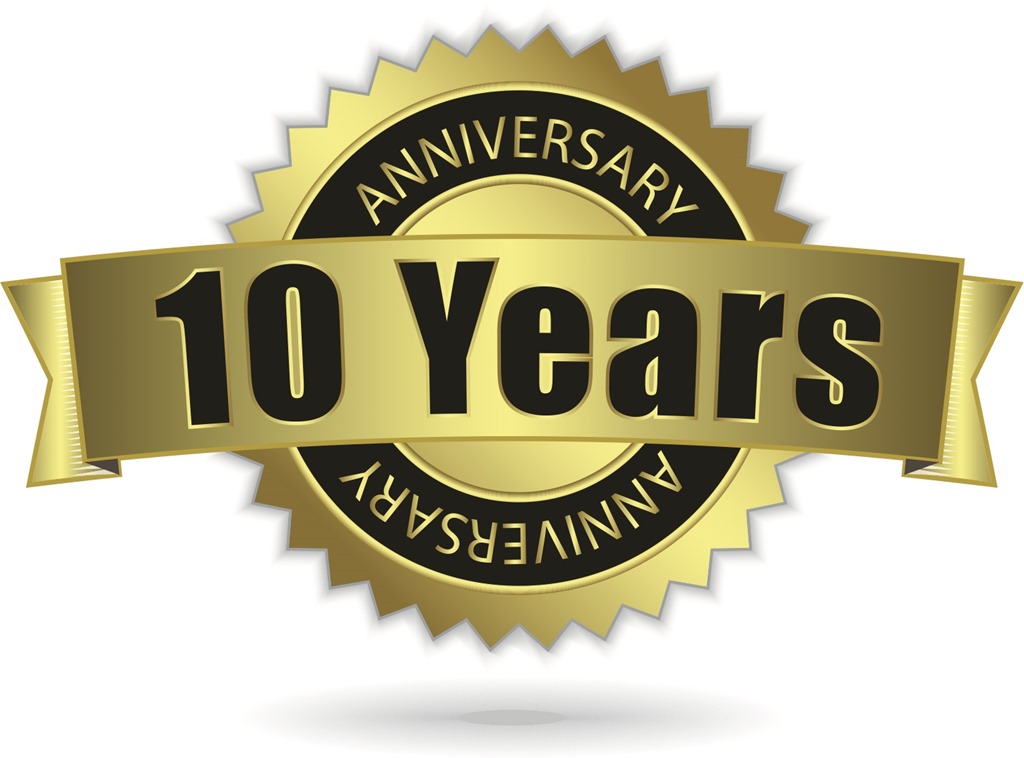 Click on the pictures to enlarge. More pictures and videos are coming...
---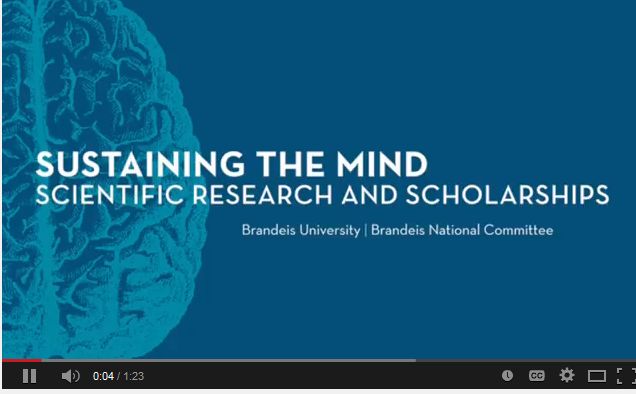 Dear BNC friends and colleagues,
We invite you to share
THIS VIDEO
with your BNC chapter, friends, community members and family. Brandeis' Neuroscience Department is among the nation's most respected, prolific, and lauded. Our scientists are publishing new research that has the potential to impact the way we live. Brandeis Conejo Valley continues to support Sustaining The Mind Fund. Call the National office at 781-736-7588 or make a gift online.
With sincere gratitude,
Barbara Sander
President, Brandeis National Committee
---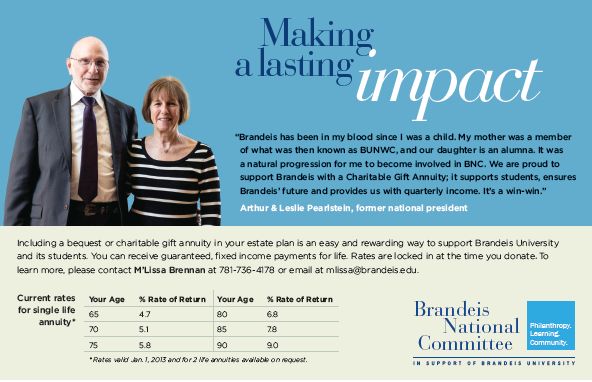 There are a variety of ways that alumni, parents, friends and members of the Brandeis National Committee can make a difference and ensure that Brandeis continues to offer a unique educational experience to students. Support can change the trajectory of a student's life while helping to advance the University's research enterprise.
Planned gifts, such as gifts by will and gifts that pay you income, can provide benefits to family now and for the future. These gifts will also live on, benefiting Brandeis University for many generations to come.
(Click here to learn more...)
---
Dear BNC Members,
In our enthusiasm to announce our new
scholarship campaign
, we sent out an email informing you that BNC would be championing one of the highest priorities for Brandeis University. We had called it the Catalyst Fund: In Support of Student Scholarships to go along with the University's campaign, but the more we thought about this name for our new campaign, we realized that we wanted to keep better track of our BNC scholarship gifts and make it clear that this was the BNC scholarship campaign.
So simply put, our new initiative is called the
BNC Scholarship Campaign
. Our goal over the next two years is to raise $1 million dollars for the campaign to provide scholarships to ensure that the best and brightest students are able to enroll at Brandeis. We appreciate your support.
Madalyn Friedberg
National Vice President, Fundraising