Welcome to Brandeis Conejo Valley
"National Chapter of the Year" 2008, 2010, 2012, 2015, 2019 and Louis Brandeis Award 2018
BNC -
A BRIDGE FROM THE PAST TO THE FUTURE
Last Updated: May 28th, 2020
---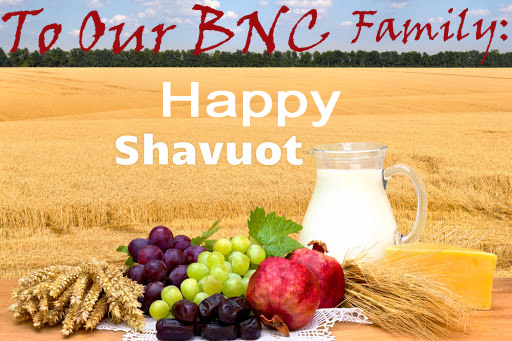 ---
Message from Your Co Presidents:
IMPORTANT ADVISORY
---
Dear Brandeis Conejo Valley members, and friends,

We hope that this letter finds you well.
We are sending you this message to let you know what our plans are in this difficult and very unusual time. Navigating how best to function at home under these circumstances is a challenge to us all. For our terrific award winning chapter, we too have a challenge as to how to keep our connections and our groups continuing. The questions arise: Are we continuing as a chapter at all? Should we continue?? The answer is YES, we should and we are!
Our chapter has offered wonderful friendships, connections, learning, stimulating ideas and thoughts. There is no reason to cease all of that; especially now, when our world is so much smaller because of the pandemic.
So this is what is happening:
We have two new presidents coming into office in July. And we have a few new board members, who will fulfill outgoing positions such as Registrar, Study Group VP's, Tributes, and Corresponding and Recording Secretaries. The board will convene on Zoom in June to install new officers, and to say thank you to the outgoing Board members. Orientation for those new positions will be on Zoom and/or 1:1 phone calls.
We are in the process of planning and organizing all of those activities. We will soon be sending out a slate to all members, listing the proposed new officers and will ask for members' approval (which we normally do by a raise of hands at our Books and Brunch).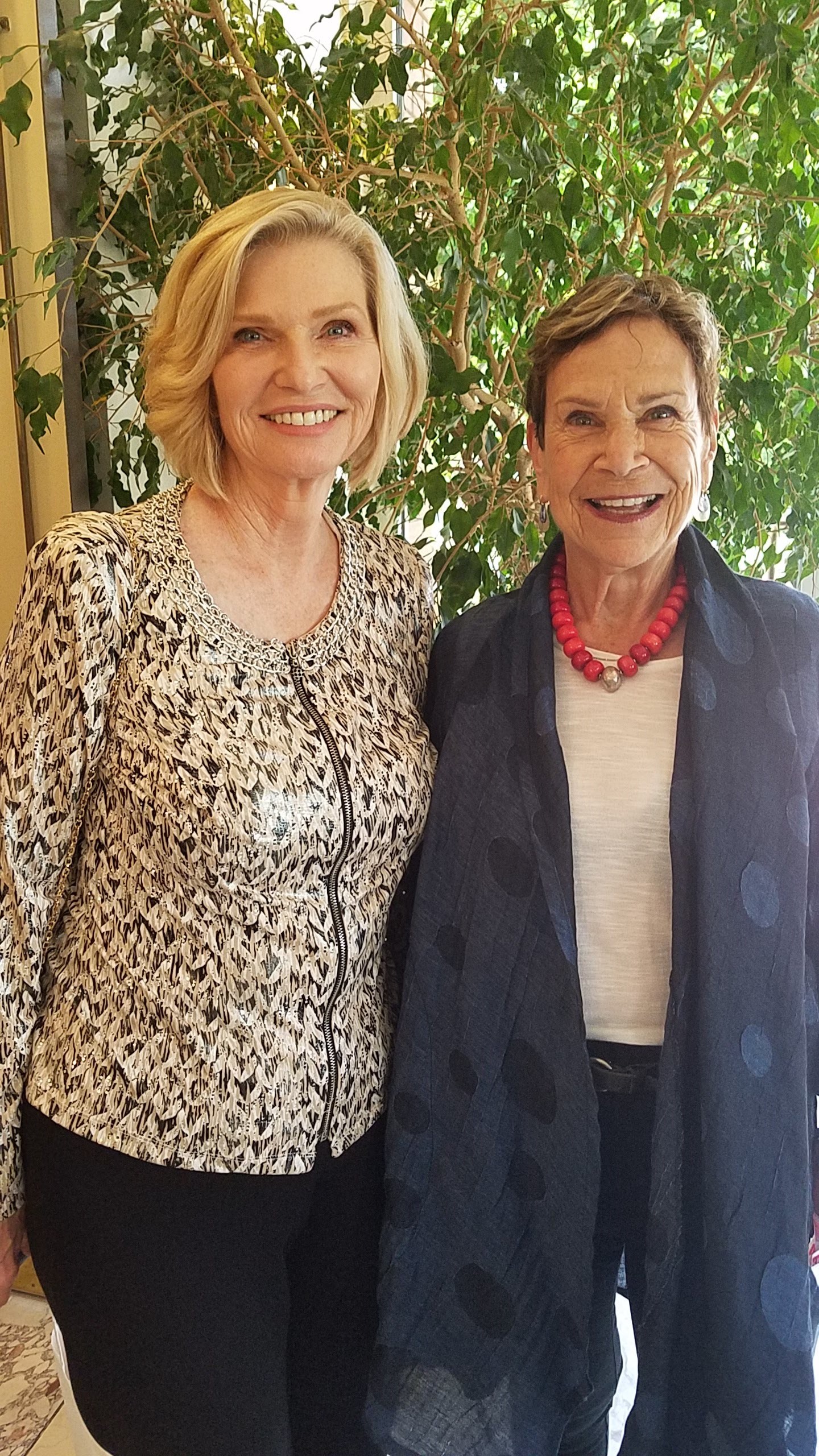 Our Study Groups:
As for our fabulous study groups, we see more and more starting up, again on Zoom.
Our Study Group VPs are contacting leaders to find out if your group is continuing on Zoom, and if not, how can we help you get up and running. On the Town and some art groups will not be able to function quite that way, but perhaps they can "visit" a museum, or other sites , virtually, and get together to talk about it. Dine and Discover groups can still arrange a guest speaker and "Dine" at home. Try it! For those of us who have indeed been zooming, you know what a good experience it is to participate, see each other, and continue the support and stimulating and fun discussions.
So, yes, we are continuing our chapter, for sure!!
Please stay with us, please reach out and try the new way of communicating on Zoom.us (or other virtual website). It is now more important than ever to continue our connections. Join with us in making this work!
Stay well, and keep in touch.
Judy and Elaine
Your Co-Presidents
---

Renew Your Membership Online
It's quick and easy!
Click here
, complete the form, pay and you're done..
---
Dear Members and Friends,
Elaine Bercy and I are nearing the end of our term as Presidents of our award-winning chapter. It has been a terrific three years with many accomplishments.
The year ahead will be very challenging; and we feel that we have made great strides in recent months to maintain study groups, connections, and meetings using Zoom. We will look forward to seeing even more new study groups develop with online meetings, though some groups may cease to meet for awhile. You can contact your Study Group VP if you want to join or start a new Study Group.
In previous years, at our annual "Books n Brunch" event, we have presented the new slate of officers and the members vote "Yea" or "Nay" for the nominees. This year, of course, we cannot do that.
Therefore, we have attached the proposed slate of incoming Board members who will be installed June 11th online via Zoom.
If you approve of the slate, you need do nothing.
If you disapprove, send an email to
forshar1@yahoo.com
Your Co Presidents,
Elaine Bercy and Judy Perlman
BRANDEIS NATIONAL COMMITTEE - CONEJO VALLEY CHAPTER
PRESENTS FOR YOUR CONSIDERATION
THE FOLLOWING CANDIDATES TO SERVE ON THE 2020-2021 BOARD
(All annual and lifetime members of the Conejo Valley Chapter are eligible to vote)
Recommendations for nominations, other than those presented, may be made by any member of the chapter in good standing. Recommendations must be filed with the Chairperson of the Nominating Committee, Elaine Leff (elainel@socal.rr.com) no later than 7 days prior to the election to be held online on June 11th, 2020. Persons nominated must submit a written consent to the Chairperson.
Co-Presidents: Frona Decovnick and Jessie Pearlman
Vice Presidents:
Membership: Elaine Leff
Major Events: Barbara Polisky
Study Groups: Janet Brasler
Study Groups: Judy Elkins
Study Groups: Florence Prushan
Leadership Development: Carol Smith
Tributes: Barbara Peifer
Social Justice: Janet Brasler
Social Justice: Penny Greenblatt
Officers:
Treasurer: Judith Stalk
Recording Secretary: Diane Cohan
Parliamentarian:Honey Bencomo
CIO: Roseanne Lieban
Corresponding Secretary: Pam Muler
Historian: Helene Lustig
Directors:
Computer Services: Susan Uhler
Major Events: Susan Barnett*
Study Group Registrar: Jenna Katz
Study Group Registrar: Elaine Friedman
Re-enrollment/ Retention: Judy Perlman
Special Events: Sue Geiger*
Membership Registrar: Madeline Ellis
Study Group Registrar: Timmie High
Members of Other Chapters: Fredda Kurtz
Men's Participation: Paul Fisher
*Serving the second year of their 2-year terms
Standing Committee Chairs:
Webmaster: Alvira Klain
Publicity: Rita Zarrell
Installation: Judy Elkins
Decorations: Marsha Goldin
Nominating Committee:
Elaine Bercy, Chairperson
Susan Barnett (Board Member)
Roseanne Lieban (Board Member)
Paul Fisher (Board Member)
Nancy Tanowitz (Chapter Member)
Helene Gollub (Chapter Member) Sandy Simsovitz (Chapter Member)
Marsha Goldin - Alternate
Judith Stalk - Alternate
---
ANNUAL HOLIDAY PARTY 2019 with The Village Klezmer Band pictures are
HERE
!
---
FALL LUNCHEON & BOUTIQUE 2019 pictures are
HERE
!
---
Installation 2019 pictures are
HERE
!
---
Game Day 2019 pictures are
HERE
!
---
---
Welcome to our website new addition -
SPOTLIGHT!
We want you to meet our members. Please click this button to meet this month Brandeis Conejo valley member:
Alvira Klain
and read her story!

---


January 10th ,2020, during Brandeis University on Wheels
Brandeis Conejo Valley

awarded "Chapter of the Year 2019"

presented by Daniel Breen,

Sr. Lecturer in Legal Studies at Brandeis University,

after his fascinating presentation

Civil Liberties and the Fifth Amendment
and very special programm including delicious brunch!





Money raised by this fundraising event is considered a donation to benefit Brandeis University's Sustaining the Mind fund in support of medical research to find cures for neurological diseases such as Alzheimer's, Parkinson's and ALS.

---
To renew your Membership: CLICK HERE, and you can renew easily, on line.

Contact Florence Prushan for Tributes (email directly) florenceprushan@me.com.
---
Judy Perlman judithfp@gmail.com
Elaine Bercy elainebercy@gmail.com,

CLICK HERE TO DOWNLOAD or PRINT FULL CALENDAR