Welcome to Brandeis Conejo Valley
"National Chapter of the Year" 2008, 2010, 2012, 2015
BNC -
A BRIDGE FROM THE PAST TO THE FUTURE
Last Updated: April 17th, 2018
---


BRANDEIS NATIONAL COMMITTEE
CONEJO VALLEY CHAPTER
NOMINATING COMMITTEE
PRESENTS PROPOSED
SLATE 2018-2019
TO BE VOTED UPON AT OUR
ANNUAL MEETING ON May 9, 2018



( click here to view full slate)
2018-2019 SLATE



THE CONEJO VALLEY CHAPTER INVITES YOU
TO BOOKS and BRUNCH
Women Writers in Entertainment

Wednesday, May 9, 2018 - 9:30 a.m.
Westlake Village Inn
30943 Agoura Road - Westlake Village, CA

(Directions to Westlake Village Inn: From the 101 Freeway take Exit 39
Lindero Canyon Rd. off ramp. Go South to Agoura Rd.
Turn right for about 1/2 mile.
Inn will be on your right.)

Buffet Brunch at approximately 11:30 a.m.

For more detals
CLICK HERE
TO DOWNLOAD YOUR INVITATION

Questions? Contact Nancy at nvmlcsw@aol.com

---
BOOKS and BRUNCH Presenting: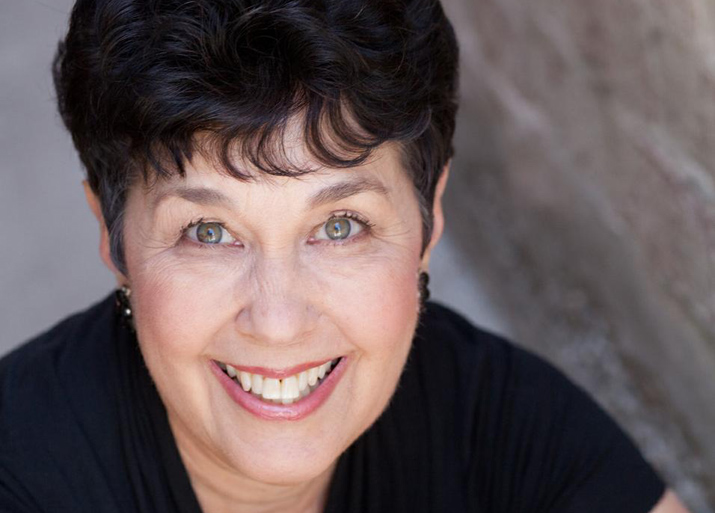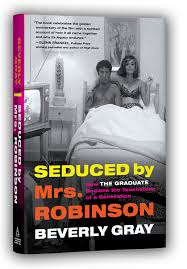 Beverly Gray
is a movie maven who has covered the entertainment industry for The Hollywood Reporter and has spent her career immersed in the movie industry. She is a popular speaker, both at home and abroad. Her most exciting project yet is her newest book, Seduced by Mrs. Robinson: How The Graduate Became the Touchstone of a Generation. Its publication in November 2017 coincided with the 50th anniversary of this landmark film. Beverly will join us for an interesting conversation about movies, moviemaking and growing up near Hollywood.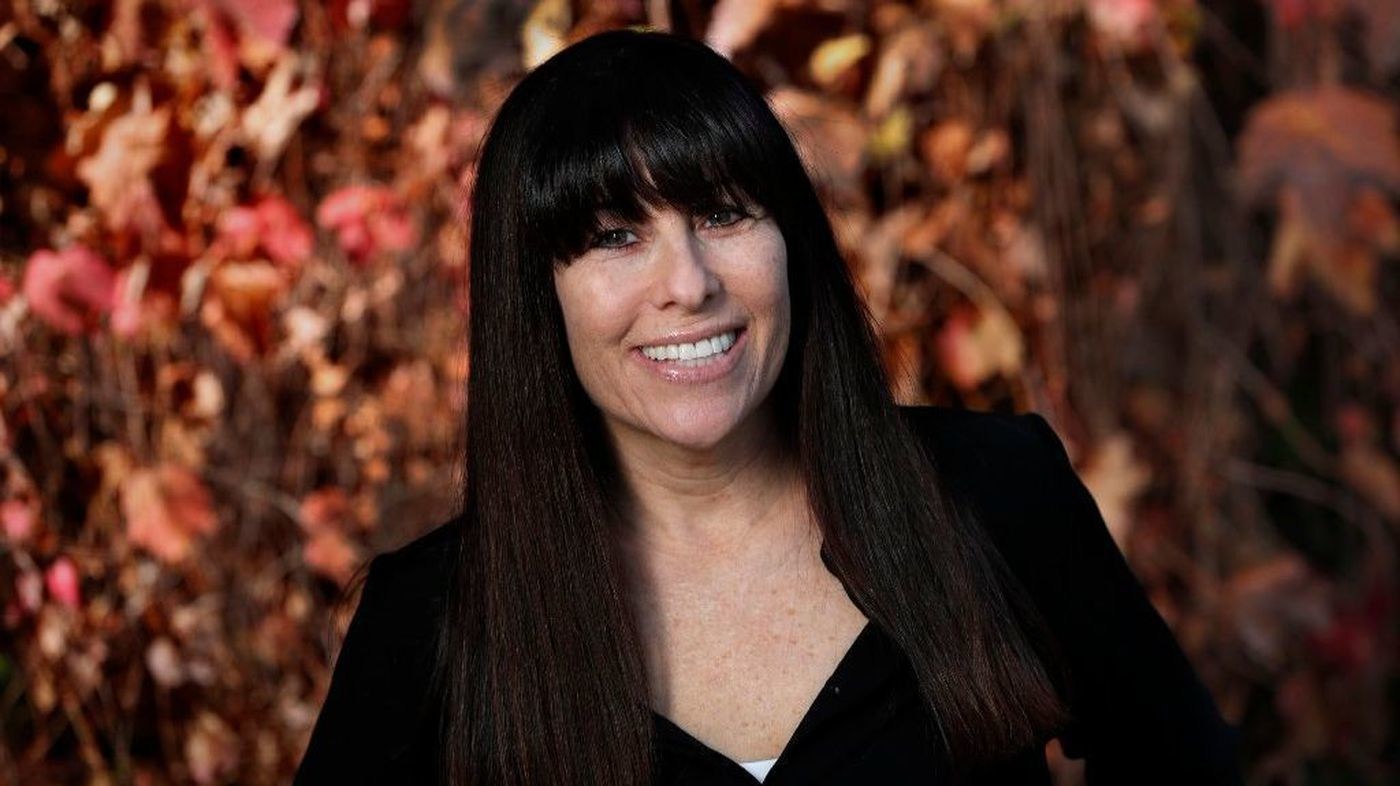 Gayle Abrams
is an Emmy-nominated television writer and producer whose credits include Frasier, Spin City, Gilmore Girls, 90210, 8 Simple Rules for Dating My Teenage Daughter, The Fresh Prince of Bel-Air and many others. In a recent L.A. Times article she spoke about surviving in a male-dominated world and the sexual harassment allegations going on in the entertainment business. She will share her experiences with us.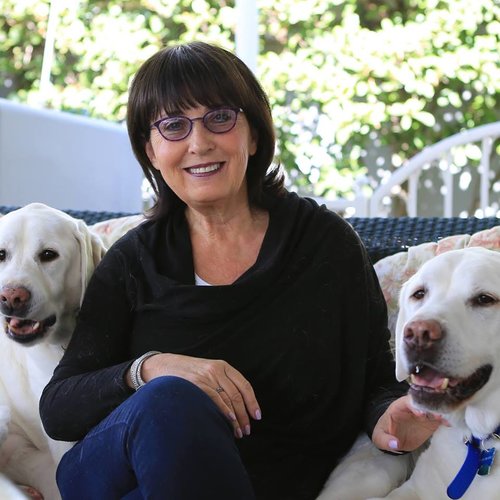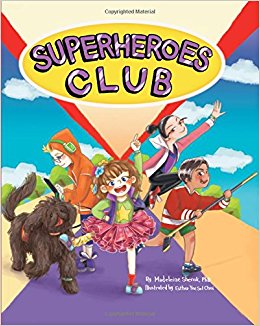 Madeleine Sherak
,Phd began working in the entertainment industry fifteen years ago after a successful career as a longtime educator. In addition to TV production, she has just written her first children's book, Superheroes Club, which is the first in a series focusing on inspiring young children. Madeleine was married to the love of her life, Tom Sherak, a studio executive and former President of the Academy of Motion Picture Arts & Sciences She has many stories to tell.
---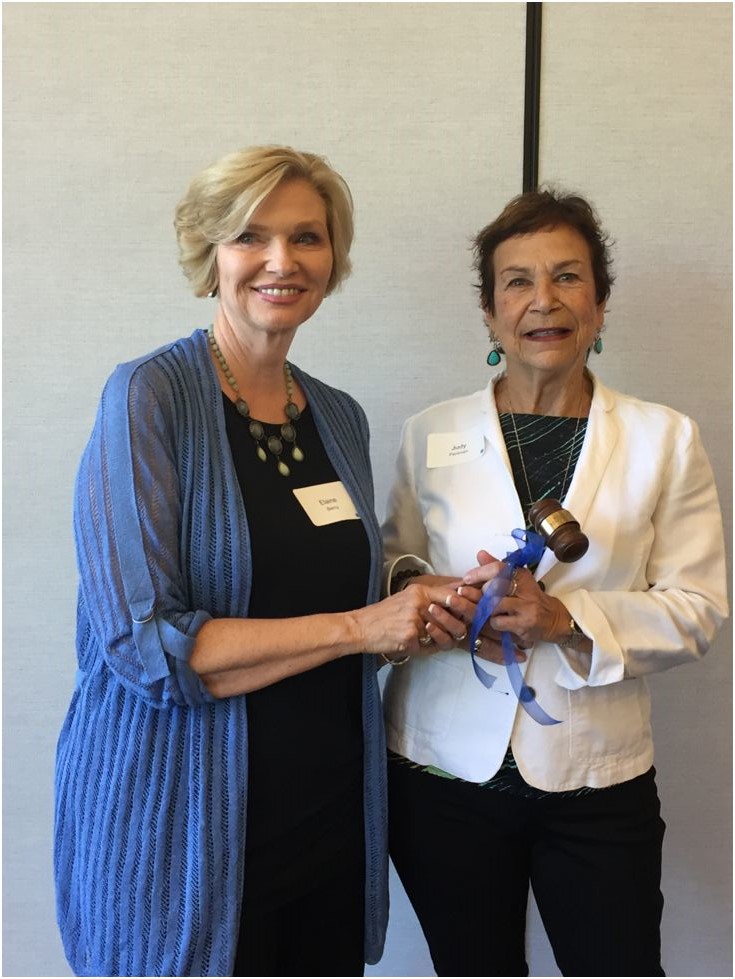 Message from our Brandeis Co-Presidents:
Elaine and I want to thank all of our members who braved the rain and the distance to attend our University on Wheels event. Those of us who attended the event were rewarded with a delicious brunch and interesting guest professors from Brandeis University. Here is a note from one of the attendees, Rickey Harris, that you might enjoy reading.
Our Trip to a Brandeis UNIVERSITY ON WHEELS EVENT
On January 8, 2018, the guest speakers at American Jewish University were Professor Michael Doonan; expert in healthcare reform and Professor Melissa Kosinski-Collins, Researcher in neurodegenerative disease.

My study group, "Let's Go", organized about 8 of us to attend as a group. We thought the subject matter sounded very interesting and pertinent to current events. In spite of the rain and usual grid-lock traffic on the 101 & 405 from Thousand Oaks, Agoura Hills, etc. we braved our way to The American Jewish University that Monday morning and were so glad we did!

The speakers were outstanding! The Event well planned and well organized.

Mike talked about the potential impact of a decrease in funding for Medicaid and how that can affect Obamacare and the health of recipients. His "insider" information having been part of both the Clinton & Obama administrational health planning committees brought us greater understanding of the "machinations" & "back door" dealings that went on to achieve a national health insurance program for all Americans. He was knowledgeable and forthcoming of his personal views without pointing fingers at those who have and are obstructing this sorely needed and important program for all!

Melissa talked about her and her students' research in Huntingtons Disease. She said there is not a lot of money invested in that research so it's a great opportunity for Brandeis to work on it because the other Neurodegenerative diseases have much in common w Huntingtons, and a discovery in one might help the other. She was the most passionate and animated speaker/teacher and I left with the feeling that had I been lucky enough to have had her as one of my Professors in Collage, my ultimate career might have turned to the Sciences or Bioscience.

Food was delicious and mingling with other chapter members next year sounds like fun! And I look forward to next year!

You both are doing a great job and just want you to know that we all appreciate your hard work and efforts on our behalf!! Kudos to you both and the board!
Respectively submitted,
Rickey Harris
Conejo chapter
Elaine and I hope to see you at next years' UOW.
Our Brandeis Chapter is a dynamic and active group raising funds for Brandeis Research. Come join us in our activities.
Judy Perlman judithfp@gmail.com
Elaine Bercy cyberbercy@aol.com,
your Co Presidents BNC Conejo

---