---
Brandeis Conejo Valley
Calendar of events:


06/07/2018
06/18/2018
07/05/2018
08/02/2018
08/21/2018
09/06/2018
09/10/2018
09/18/2018
09/24/2018
09/30/2018

BOARD MEETING
Installation
BOARD MEETING
BOARD MEETING
GAME DAY
BOARD MEETING
Rosh Hashanna
Yom Kippur
Sukkot
Simchat Tora


CLICK HERE TO
DOWNLOAD or PRINT
FULL CALENDAR


---

News Update:
---


An invitation from Brandeis Alumni & Friends
Celebrating Leonard Bernstein at 100 at the Skirball Cultural Center

Wednesday, June 20, 6-9 p.m.

The Skirball Cultural Center - 2701 N. Sepulveda Blvd., Los Angeles

This year marks the centennial of the birth of Leonard Bernstein, who not only enriched American music, but came to personify it. From conducting major orchestras to composing symphonies and Broadway musicals, his career had no precedent. Join us for a lively conversation with Ingrid Schorr, director of the arts, who will discuss his relationship to the early days of Brandeis University.

The event includes a cocktail reception and a tour of the "Leonard Bernstein at 100" exhibition. Drawing from more than 150 photographs, personal items, papers, scores, correspondence, costumes, furniture and films, "Leonard Bernstein at 100" marks the official exhibit of the centennial and is the most comprehensive retrospective of Bernstein's life and career ever staged in a museum setting.

6 p.m.reception with cocktails and heavy hors d'ouevres
6:45 p.m. | lecture and Q&A with Ingrid Schorr, director of the arts
7:15 p.m. | private tour of "Leonard Bernstein at 100" exhibition (a docent will be in the gallery to answer any questions)
8 p.m. | desserts and coffee

Admission is $20 per person;
$15 per person for Bold (Brandeisians Of the Last Decade) alumni.
"Click here to Register"

For questions, please contact the Office of Alumni Relations alumnievents@brandeis.edu or 781-736-4041.


---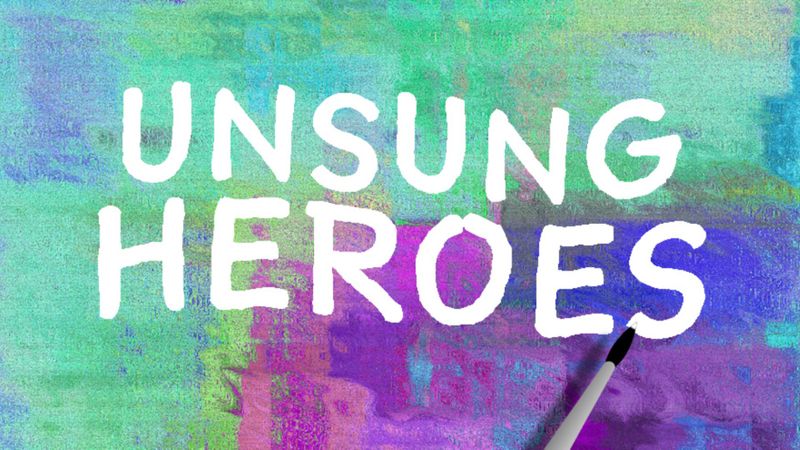 January-April
We thank these people especially, for their contribution of time and effort.

Sharon Billone: for bringing in a large group of people to attend our New Member and Prospective Member Coffee.

Elaine Leff : for putting together the event and processing the applications of those wonderful new members: All with a smile!

Gertie Sanders : for providing our New Member Coffee with plenty of delicious treats.

Fredda Kurtz: for jumping in, grabbing the ball and getting a new group running when a study Group VP was unable.


---

November-January

Jessie Pearlman and Frona DeCovnick: for putting on an enjoyable Fall Event and drafting their husbands to lend a helping hand.

Gertie Sanders: for always arranging for - and bringing and carrying - refreshments; most recently for our Holiday Hypnotist event and for loading up the Toys for Tots. All with a smile.

Elaine Leff: for always being willing to chip in and help and for being a masterful Membership Chairperson.

Laraine Karelitz: for jumping in to assemble a team (and thanks to the team) for bringing the number of non paying members down to a trickle.

Susan Uhler: for her endless ability, stamina, patience, and many many hours of work in breaking new ground by putting together a 21st century database for our Conejo Chapter.


---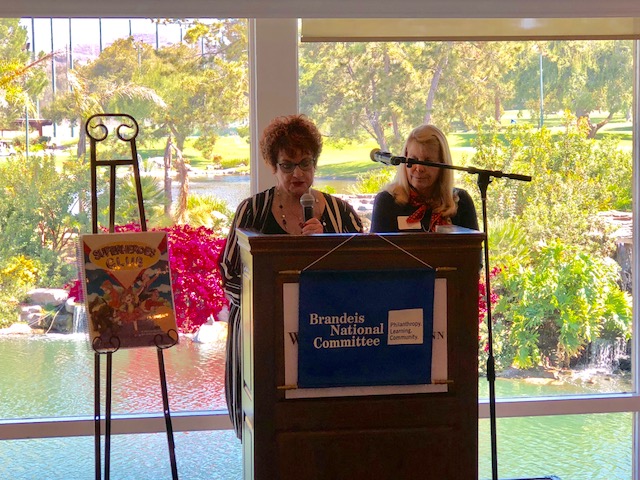 (photo on the left: event orginizers: Nancy and Sue)

BOOKS and BRUNCH 2018 - Women Writers in Entertainment
Books and Brunch was held on May 9th at the Westlake Inn. A sell out crowd came to hear three women with a lot to say about their experiences in the television and movie industries.
First up was Madeleine Sherak who detailed her Cinderella story as the daughter of a Holocaust survivor who emigrated to New York, earned a PhD,raised a family, and got to experience the glamour of Hollywood before becoming a producer and author in her own right.
Gayle Abrams spoke about how she had to conform to male television writers' ideas of how a woman should comport herself before deciding to speak out, be true to herself, and finally become the novelist she wanted to be.
Beverly Gray regaled the audience with the very entertaining story of the making of 'The Graduate' on its 50th anniversary.
Thanks to all who helped put on the event and attended, helping us to raise money for medical research at Brandeis.'
| | | |
| --- | --- | --- |
| Gayle Abrams | Madeline Sherak holding her book | Beverly Gray |
---
Photos from Chis Denove lecture - March 2018

More than 100 people attended our recent event heald at The Thousand Oaks Library. This enthusiastic audience heard a stimulating and enjoyable presentation by Chris DeNove. Chris has analyzed tens of thousands of juror verdicts from some of the most interesting cases imaginable. He is also a frequent contributor to networks such as CNBC and Fox business News.His analysis and projections of possible jury outcomes, informs attorneys in their court cases and in jury selection.
This presentation was fascinating, informative and an incredible source of discussion for our Legal Puzzlers and Current Events groups.


---
Photos from Holidays Party - December 2017


---
Photos from 2017 Fall Luncheon and Boutique


---